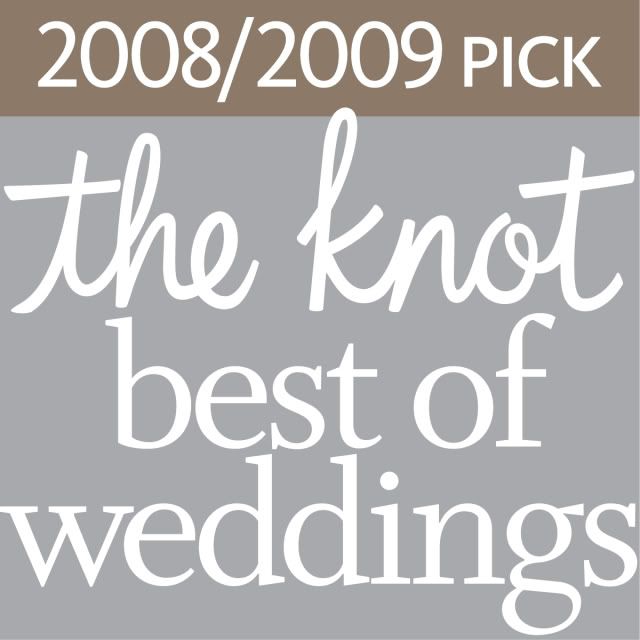 Yippee! We just got the word that we were voted best of The Knot for 2009! Might sound silly, but that was the one accolade that we had been missing from our resume. It is the award that truly means the most to us since it was awarded by our clients!
A special thank you to all those out there that voted for us! We love what we do and it's always great to be recognized for what you love doing! Not many people get to do such a fun job...we get to be at a party every Saturday, what could be better?
The Best of The Knot Magazine fits shelves this month, which covers Chicago to Nashville. Be sure to pick one up. I feel like Sally Fields when she won her first Oscar, "They like me, they really really like me." Thanks again!