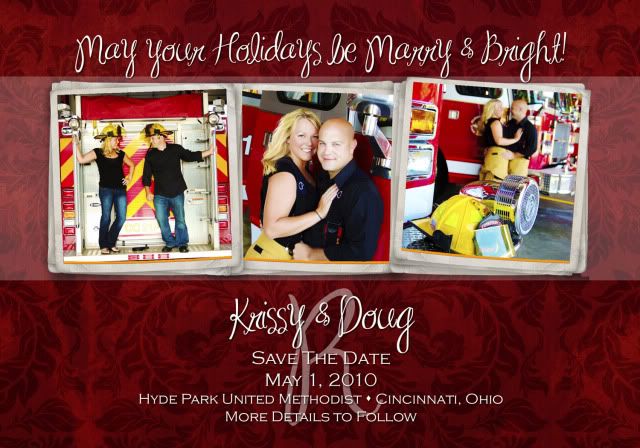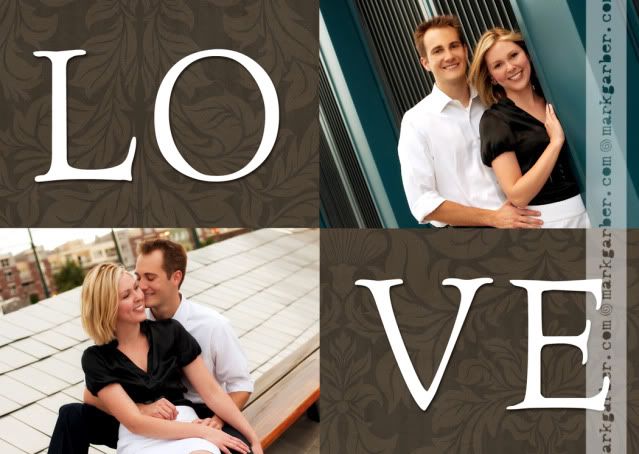 This is a busy time of year for everyone, but we wanted to remind our brides and brides-to-be that this is a perfect time of year to double-dip on mailings. For our 2009 brides, you can send out Thank You/Holiday cards and our 2010 brides can send out Save-the-Date/Holiday cards.
Instead of of addressing and buying postage for two different types of cards, we can design one card that really makes a statement. You can still go the more traditional route of sending seperate holiday cards, which we can design for you as well.
Kara and Nathan are doing a Save-the-Date to look like a vintage postcard, and Krissy and Doug are sending Save-the-Date/Holiday cards. Both look great!