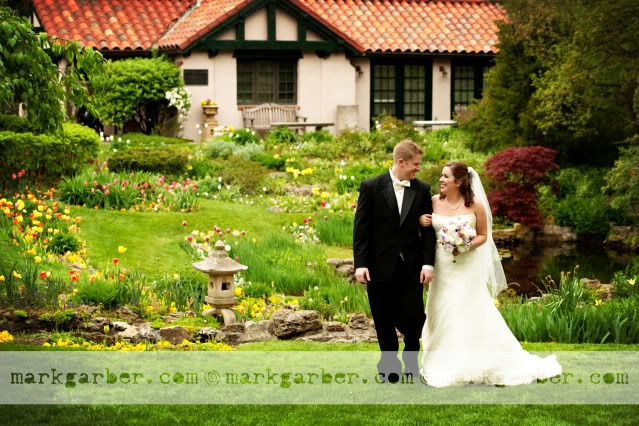 You'll have to ask Molly what the girls were laughing at ;)
Molly and Andrew lucked out last Saturday by missing most of the heavy rain. Molly and Andrew still got sprinkled on a little during some of the photos, but they didn't let it dampen their spirits any!
Molly had a beautiful Vera Wang gown that was accented with wonderfully fragrant spring blooms in her bouquet. The pink peonies (Jennifer's favorite) filled the room with their delicate sweet fragrance.
Jeff Martin Florist
did a great job using spring's best flowers. The pink and black accents were striking...especially loved the bridesmaids hot pink shoes.
Molly and Andrew were surrounded by tons of friends and family that had the dance floor at
DCC
packed all night. Fifth Avenue had the place jumping! It was fun to watch everyone have such a great time. Thank you for sharing such a fun day with us. Congrats!
Feel free to leave messages for Molly & Andrew in the 'comments' below. You can also become a Fan of the studio on Facebook. If you see yourself in any photos, be sure to tag yourself!