We've made posts before about all the cool products that we offer our couples that they can use for just about everything they need for their wedding. Basically if it can be printed on, we can do it! Joshua and Kristen are doing a destination wedding in Florida with a 'Send Off Reception' here in Ohio. We did all the design work and printing for their save-the-dates, party invitations, guestbook, wedding favors and welcome bags. We are also doing their programs, place cards and menus too.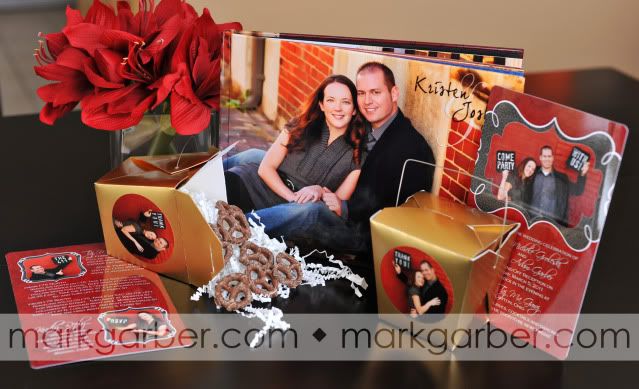 Before we did their engagement session, we came up with a plan for what they wanted to accomplish with their session. We knew that we needed to get a guestbook and possibly save-the-dates and invitations out of their session. With that in mind, we incorporated the colors of their Ohio party along with the chalkboard 'thought bubbles.' We used the 'thought bubbles' to make their guestbook more interactive by posing questions to their guests. We also used the chalkboards as part of their invitation design.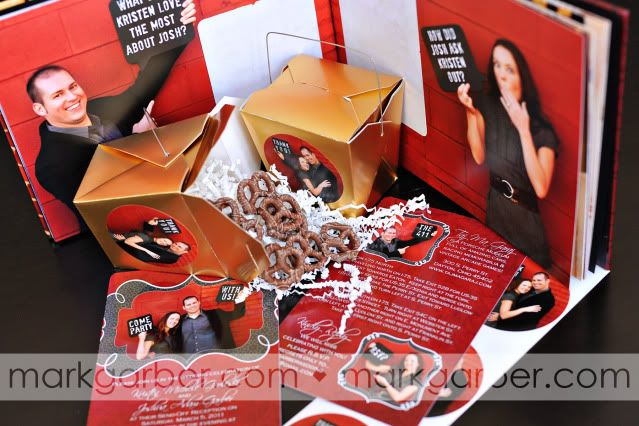 Their invitations were 6x9 glossy postcards with rounded corners, which were then shipped in silver pearl envelopes. We used the chalkboards with a 'Thank You' message to make stickers for their party favors.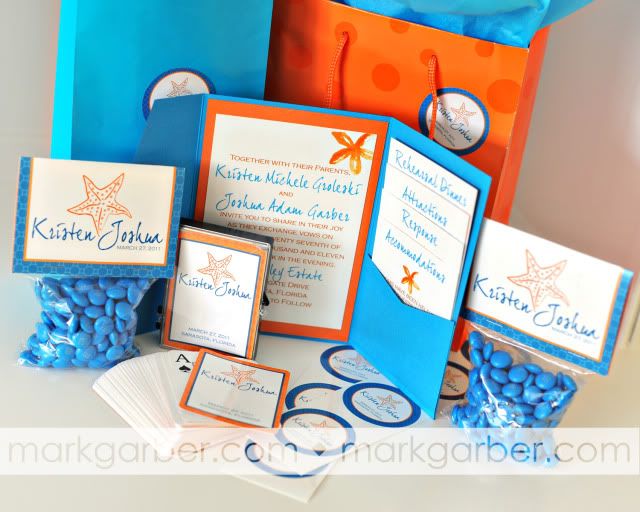 Their wedding in Florida has a totally different color palette and feel from their Ohio party. Wanting a 'contemporary beach' wedding vibe, they chose bright colors and the starfish as part of their wedding brand. We designed and printed their pocket invitations on pearl paper with pearl envelopes for a beautiful shimmer.
We also designed playing cards, candy bags and stickers to personalize their 'Welcome Bags' for the guests arriving at the hotel. As they finalize the last of their wedding details, we will also be printing their programs, menus and place cards.
It's easy to create a cohesive look when everything is designed and printed together. We can help you with any of your wedding design (logos, fonts, colors, etc.) as well as any of your printing needs. One stop shopping makes for happy, stress free brides!