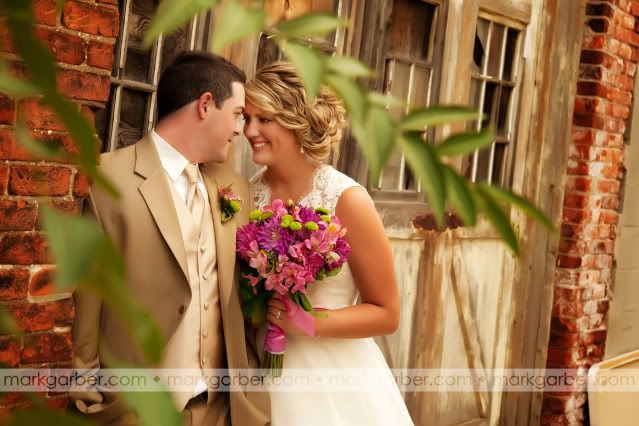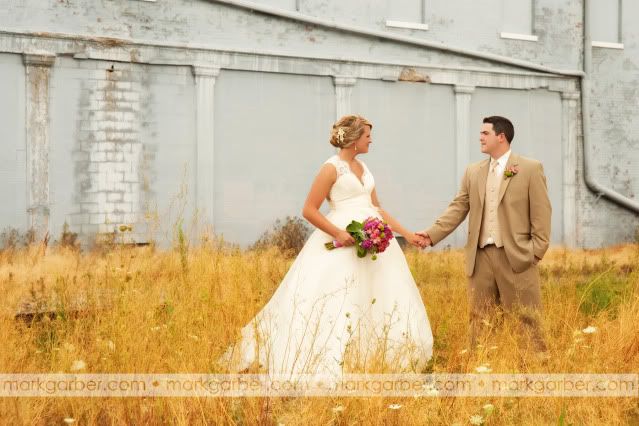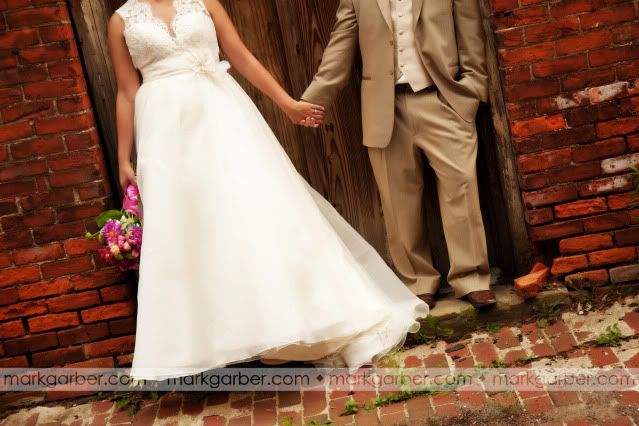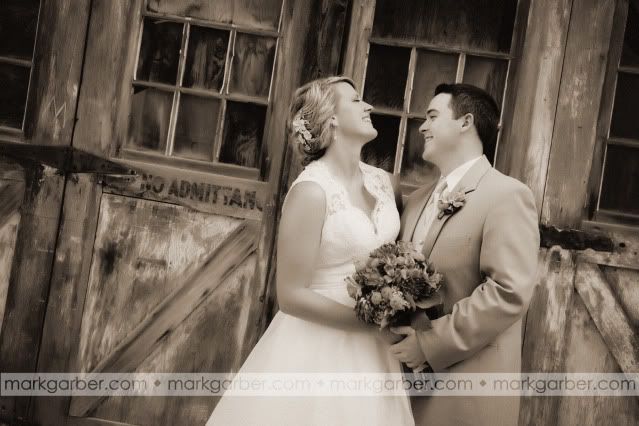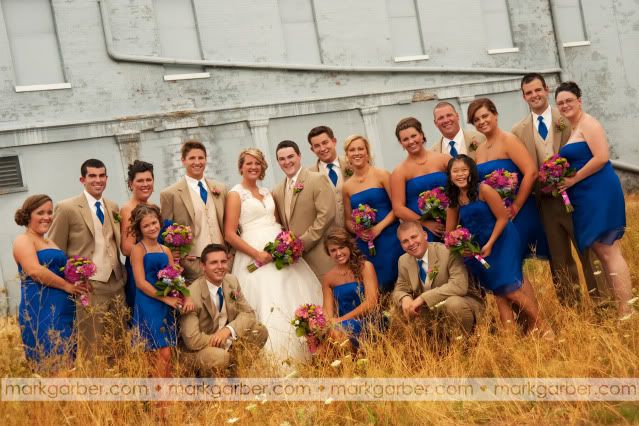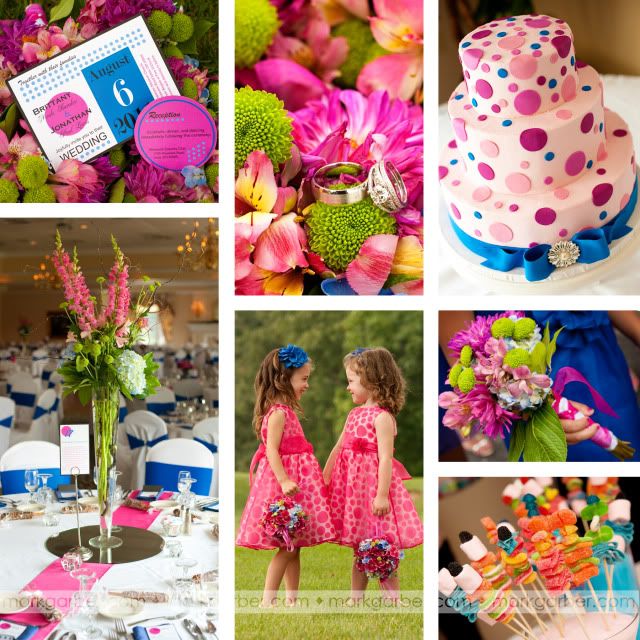 Brittany and Jonathan have known each other since kindergarten and their wedding day was another wonderful in their long history together. Their friends and family are all very close, which made for one great party at the reception!
Their wedding was at the Shawnee Country Club near Lima, Ohio. We rarely get to travel that far north, but the trip was definitely worth it! We had a great time laughing with the wedding party and their families all day. I think we all had just enough fun to forget about the hot August weather.
Brittany and Jonathan had a fun color palette of hot pink and royal blue and added touches of whimsy with their polka dot cake and flower girl dresses. Guests also got the extra treat of having their own miniature versions of the bridal cake delivered to their tables. If their sweet tooth was happy yet, they also could enjoy the cotton candy machine (with blue and pink cotton candy of course!) and the assortment of gummy candy skewers.
Brittany and Jonathan are relaxing this week on the beautiful white sands of St. Lucia. Feel free to leave the newlyweds well wishes below. You can alsosee more images on the studio's Facebook page. We'll have their slide show posted later today. Congrats!