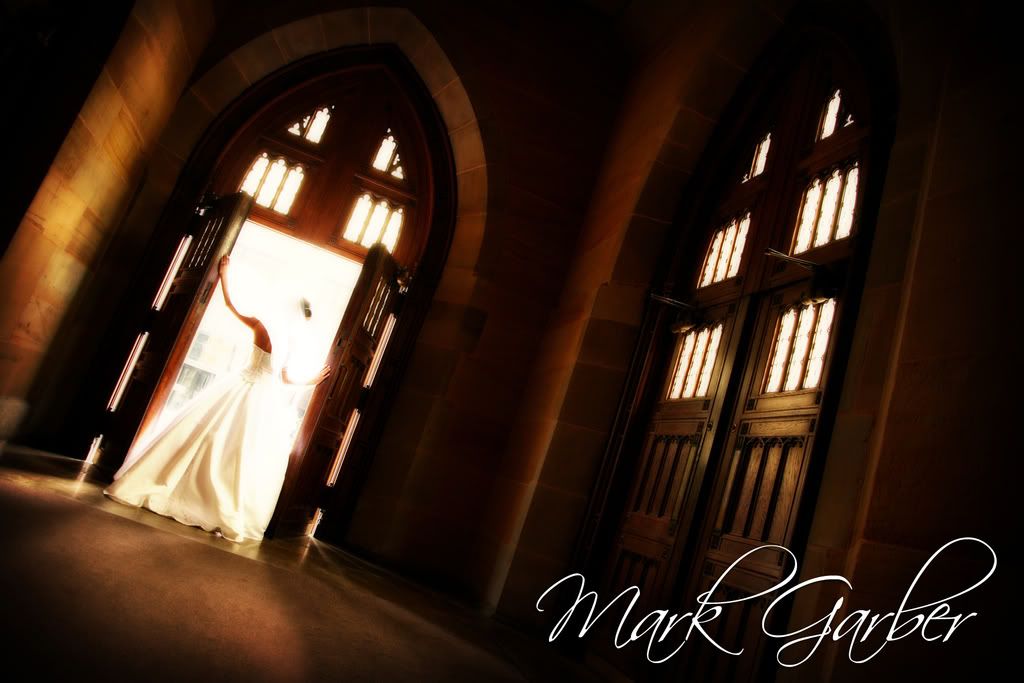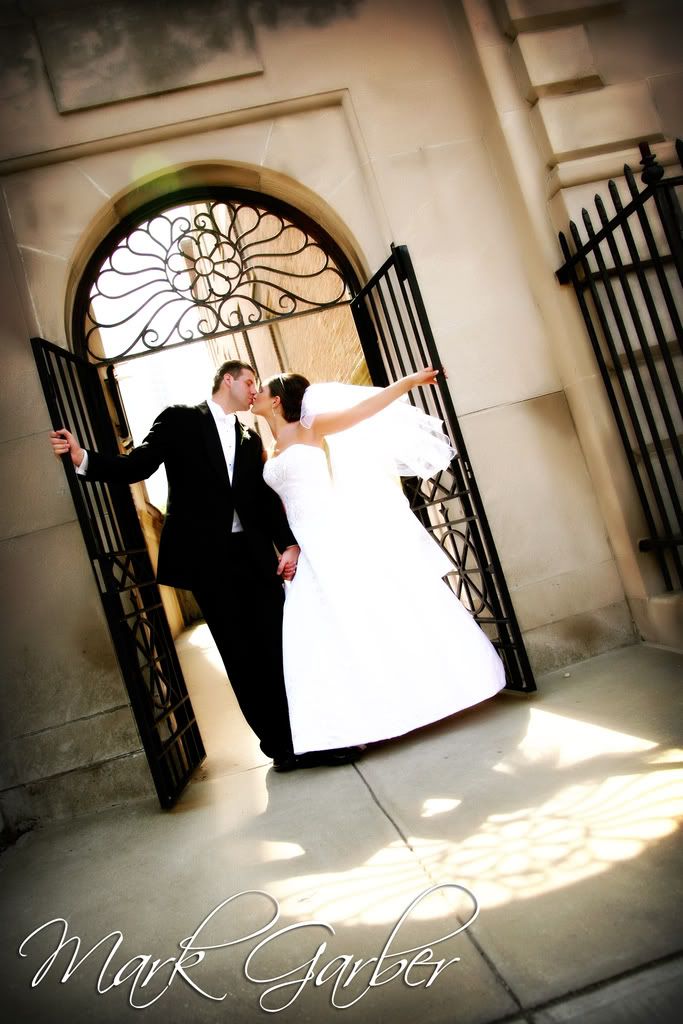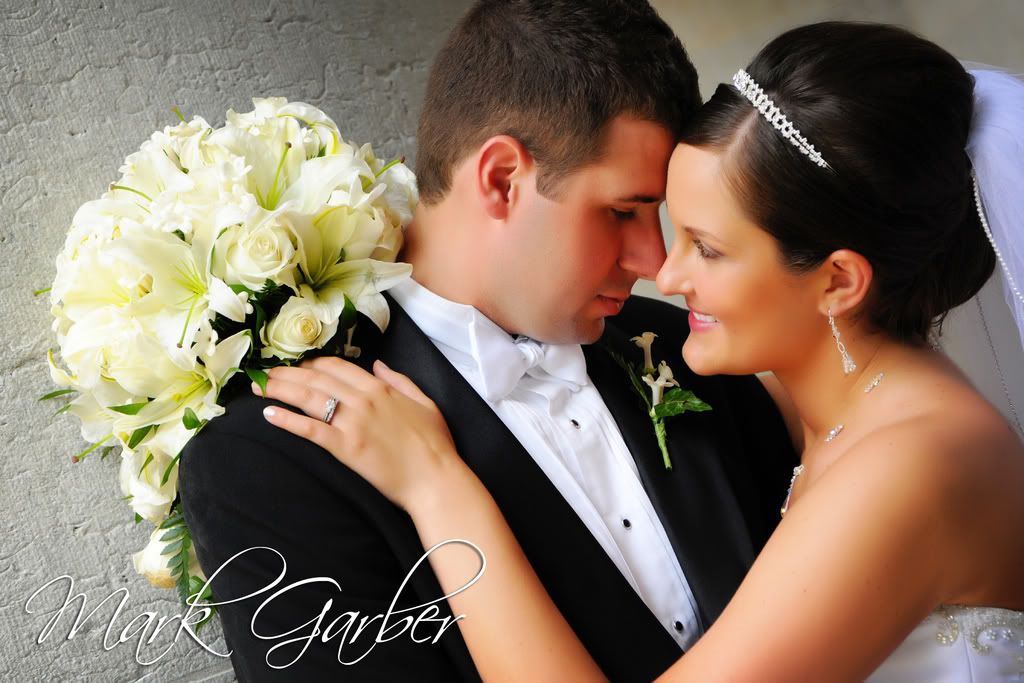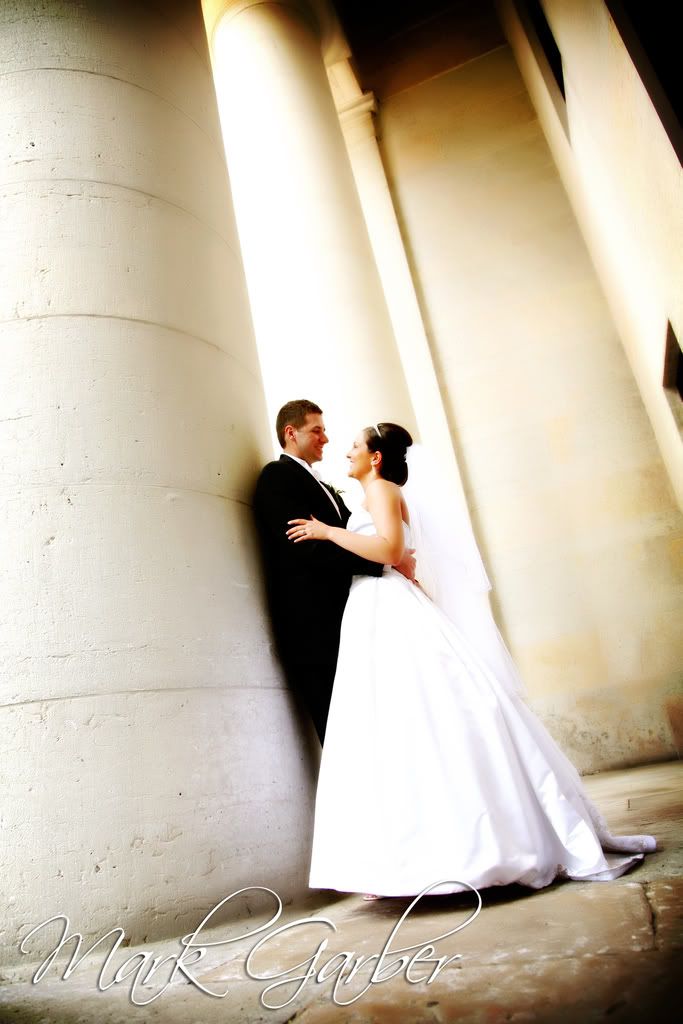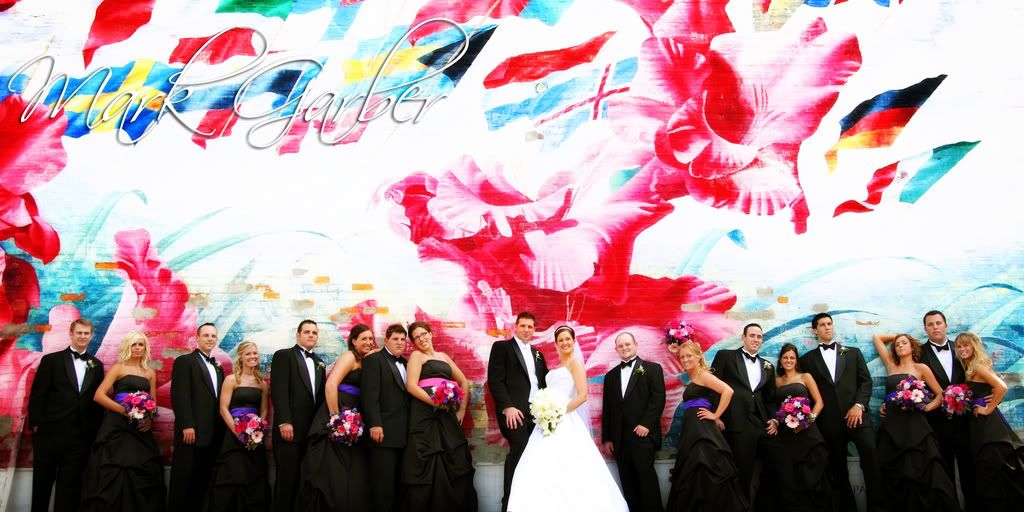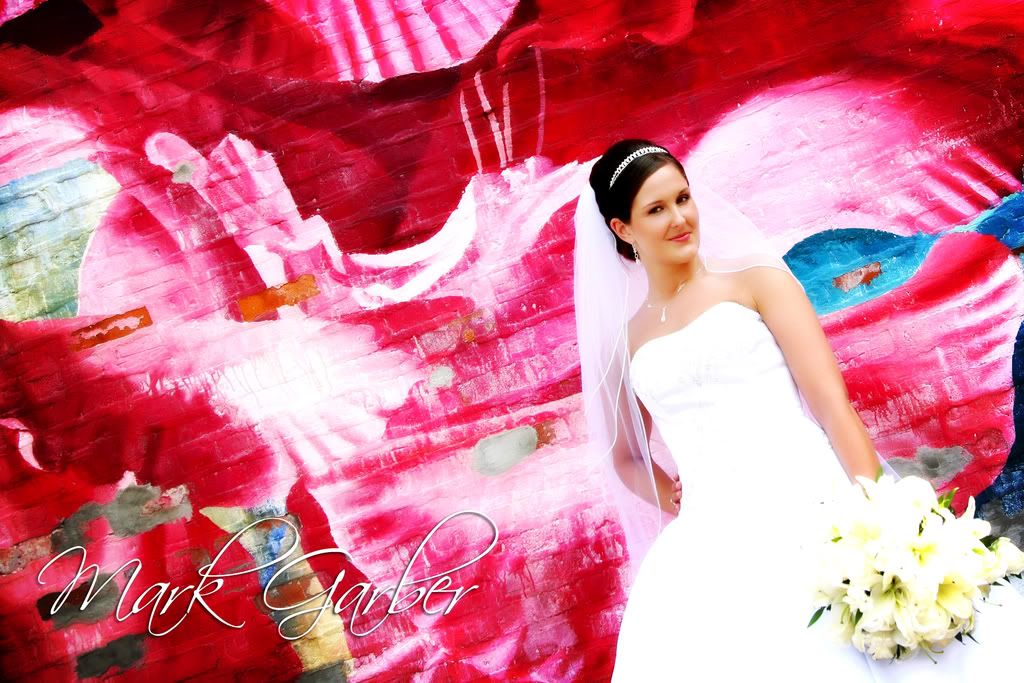 What a day we had....rain, sun, rain, sun, rain, sun, rain, sun....and tons of humidity in between, but we made it through the day with some awesome images to show for it. We had fun with our locations including the beautiful St. Joseph Cathedral and walking the alleys to the State House. Along the way, we found the prettiest mural I have ever seen and had fun using it as a backdrop.
We were also treated with the Ohio State Alumni Band announcing the bride and groom for their grand entrance! We also got to work with our FAVORITE band in Ohio,
The Conspiracy Band
! You rock Rodney! Phil's family also owns
Berwick

Catering
so the food and beverage was out of this world! Mark and I don't normally eat at a reception, but I tried the
brushetta
from the appetizer station and it was the best I have ever had by a long shot.
Congrats to the happy couple and enjoy the Mayan Riviera! I'm sure its to die for :) We'll have your video posted soon!