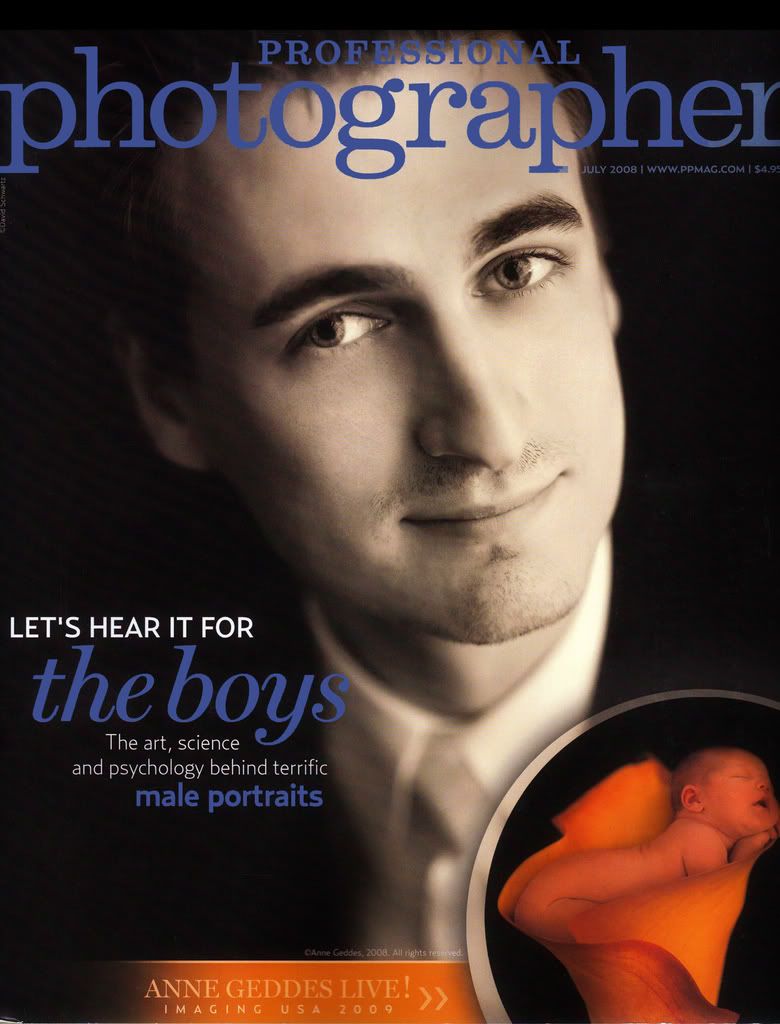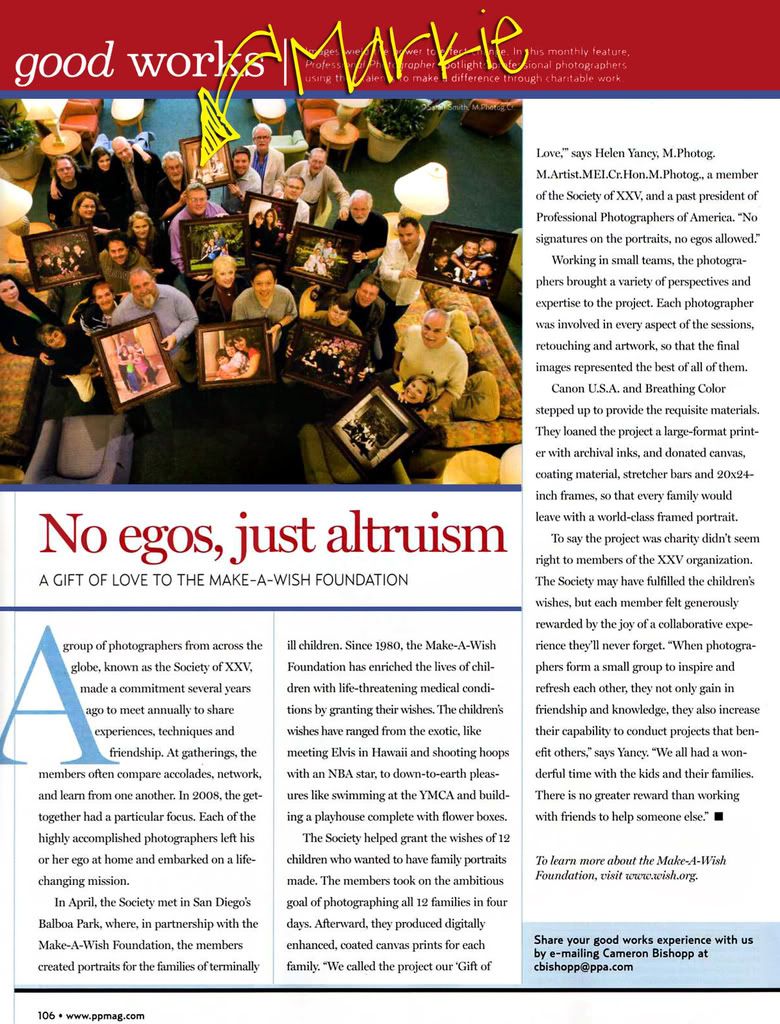 This month XXV, "The Society of Twenty-five," was featured in Professional Photographer magazine. Mark has been with the group since it's beginning, and the group and all its members are very near and dear to Mark's heart. The group consists of twenty-five master photographers from all over the globe from the Netherlands, Ireland, Israel , Mexico, Singapore, England to all over the U.S..
Each year members meet in a different city and share their craft, business, and this year in San Diego their hearts. Eleven Make-A-Wish families had family portraits taken by different members of the group and received framed wall portraits.
The children and their families were amazing. Their stories were inspiring and heartwarming. The power of family never ceases to amaze us, especially under the trying times these families have endured. The kids and their families sent the group the most beautiful thank you cards. We couldn't help but cry as we read them. One note in particular from the Tenorio family really captured our hearts..."Sometimes it is hard to find a moment of happiness in our lives after the changing experience we are going through, yet the amazing photographers made us forget our worries for a moment. It is unique the gift that a photographer possesses but what is more incredible is how they capture the moments that are gone in a second and yet stay with you in your mind forever."
Make-A-Wish and A Special Wish are charities very dear to us. Each organization grants the wishes of children battling very serious diseases. Sometimes it is a trip to Disney or for a chance to meet a sports star, but often their wishes are so simple and sweet it blows your mind. There are wishes for small things like TVs, PlayStation's or computers. And then, you see the wishes that break your heart. Like a child who wishes for a day off for their mom or for a gift for their sibling. For Christmas, Mark and I plan on granting the wish of a local child instead of doing the normal holiday excess. If your would like to learn more or inquire about helping to grant a child's wish, visit Dayton's Special Wish chapter
on-line
or call
937-223-9474
.