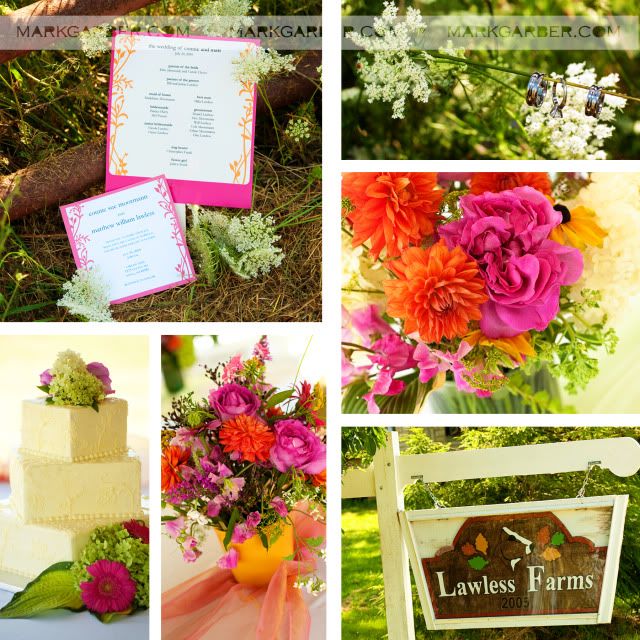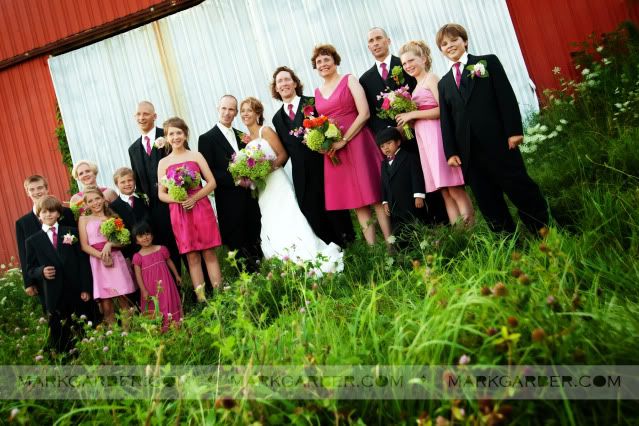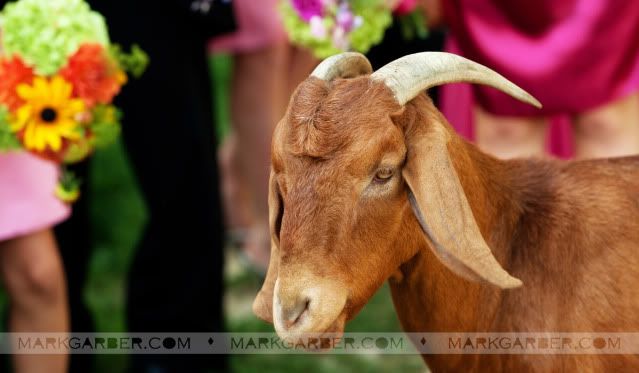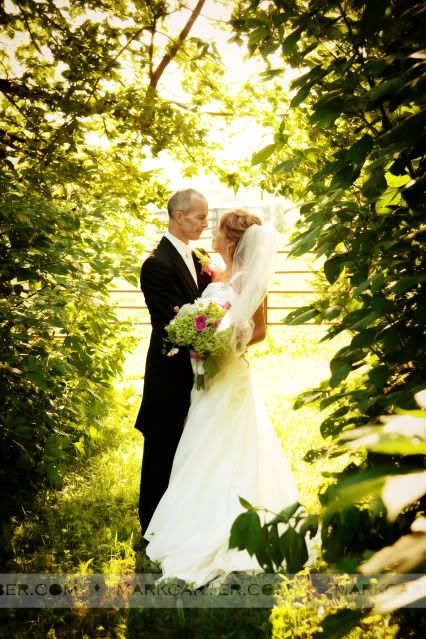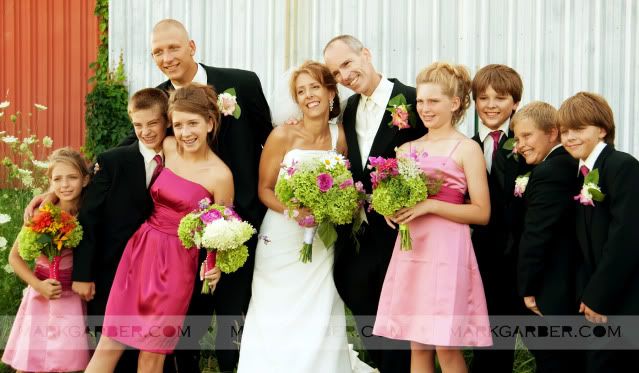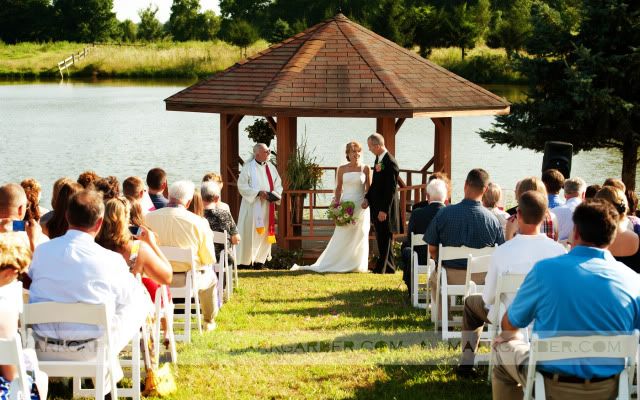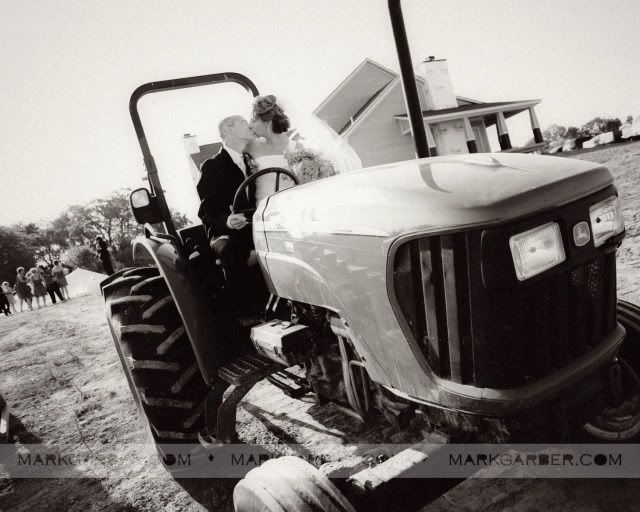 Connie and Matt are a lovely couple who were bringing two families together with their wedding. What better place to celebrate the making of a new family than to host the wedding on the family farm! It was a beautiful setting with rolling hills and a large farm pond where the ceremony was held.
It was a very touching ceremony with the majority of the wedding party being their children. After the ceremony we headed off to the barn area for photos where their pet goat 'Spot' decided to tag along with us. He was very curious about all the commotion and tried on several occasions to nibble the flowers in the bridesmaids bouquets.
It was an intimate and sweet wedding shared with the best of friends and family. Certainly another great memory to add to the family history books!