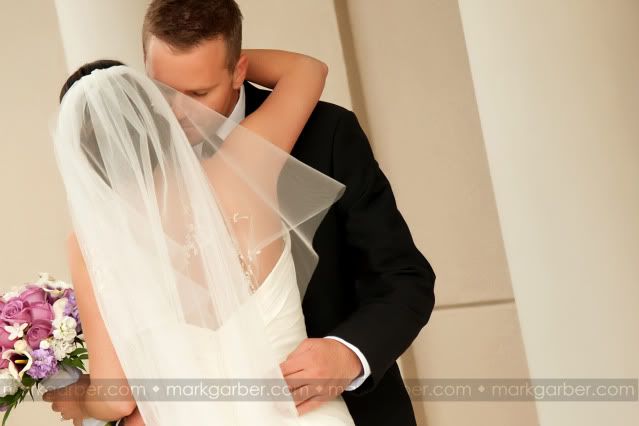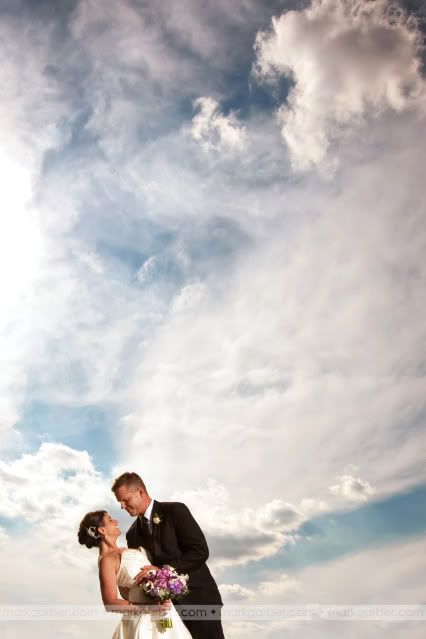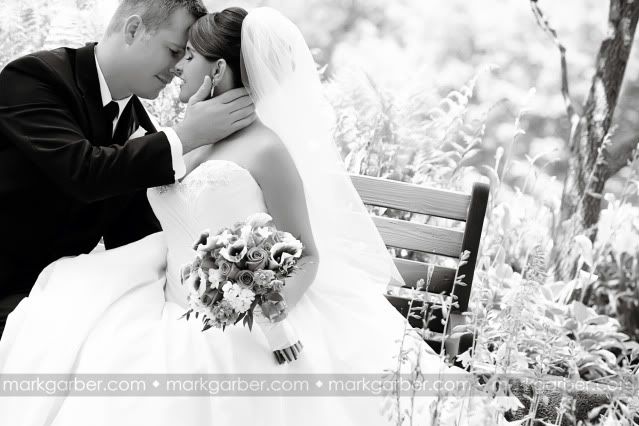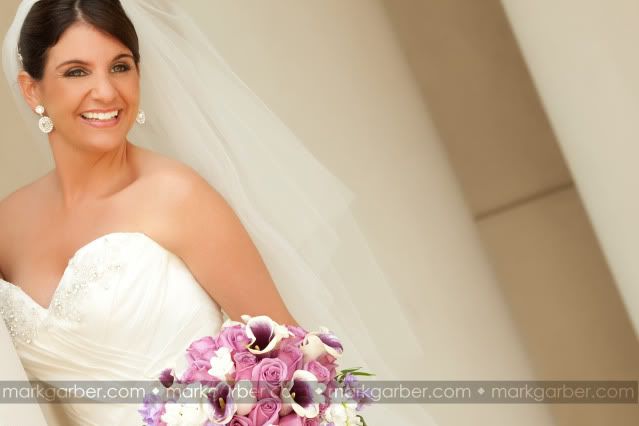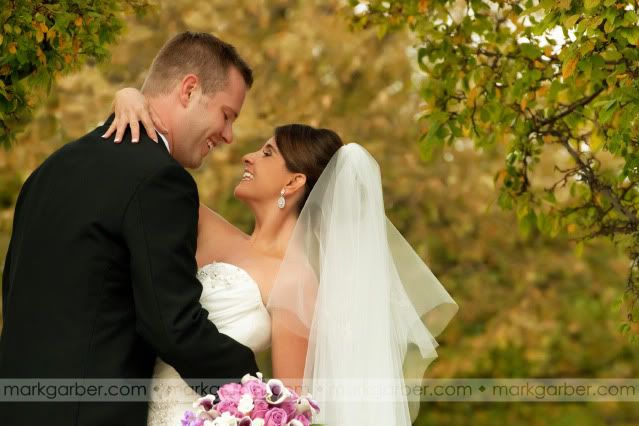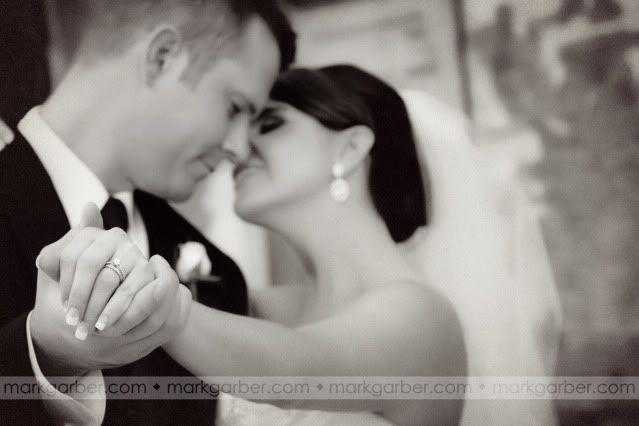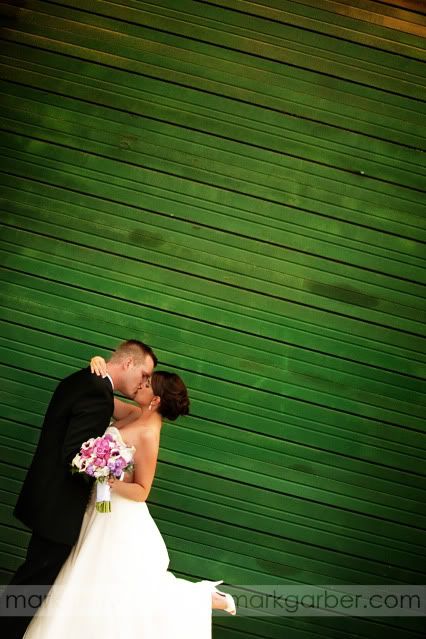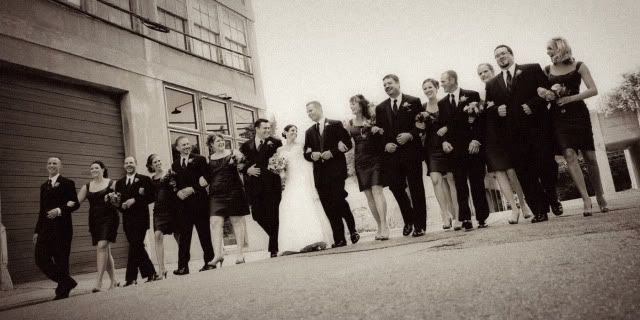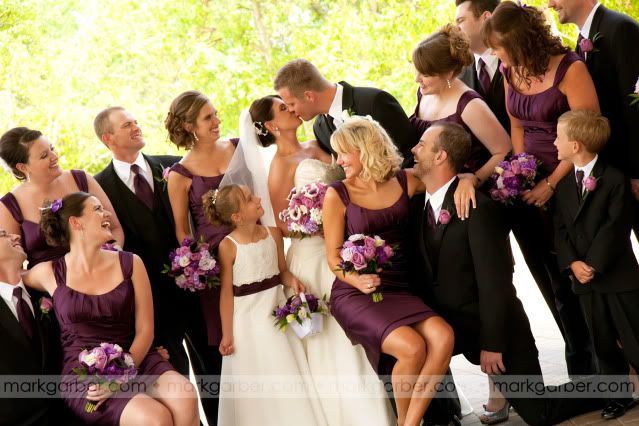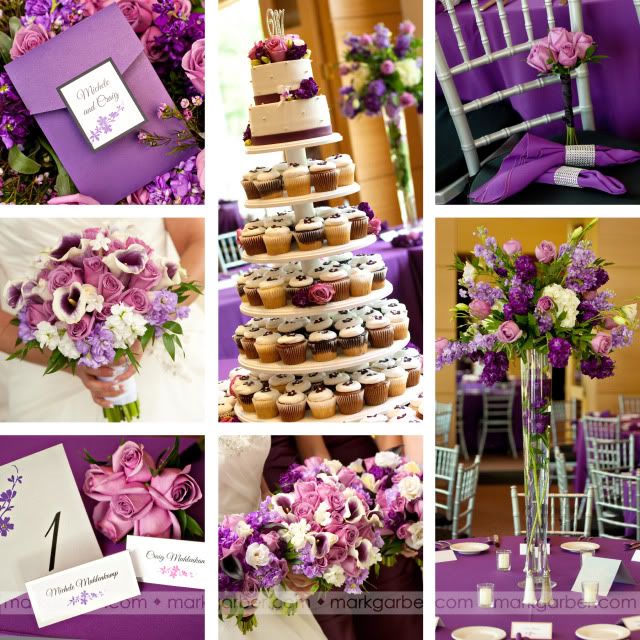 We love it when everything just falls into place! What a wonderful day Michele and Craig had for their wedding...perfect weather, great friends, devoted family, beautiful venue...it just doesn't get any better! Michele and Craig are a fun couple, who don't take themselves too seriously (you can see that in their first dance photo when Michele chimed in with Etta James, "At last!"). The wedding party and families had us laughing all day too.
You know that we love events with great details and Michele and Craig's wedding was full of them. We loved the rich purple tones, which complimented the lush green backdrop of CCN. They had so many beautiful details that we made an InspireMe! Board with just a few of their lovely touches.
We had a lot of fun getting to know Michele and Craig all the way from how they first met at a bar to watching Craig in one of his famous air guitar solos. Michele's bubbly personality is perfect for being a teacher, which is evident in many of her students coming to the ceremony even though schools been out more a month already. It's clear to see that they are surrounded by a lot of love and friendship!
Craig and Michele are now enjoying the beautiful beaches of Jamaica on their honeymoon. You can see more of their images on the studio's
Facebook
page. Their slide show will be posted on the blog later today so be sure to check back. Congrats to the happy couple!