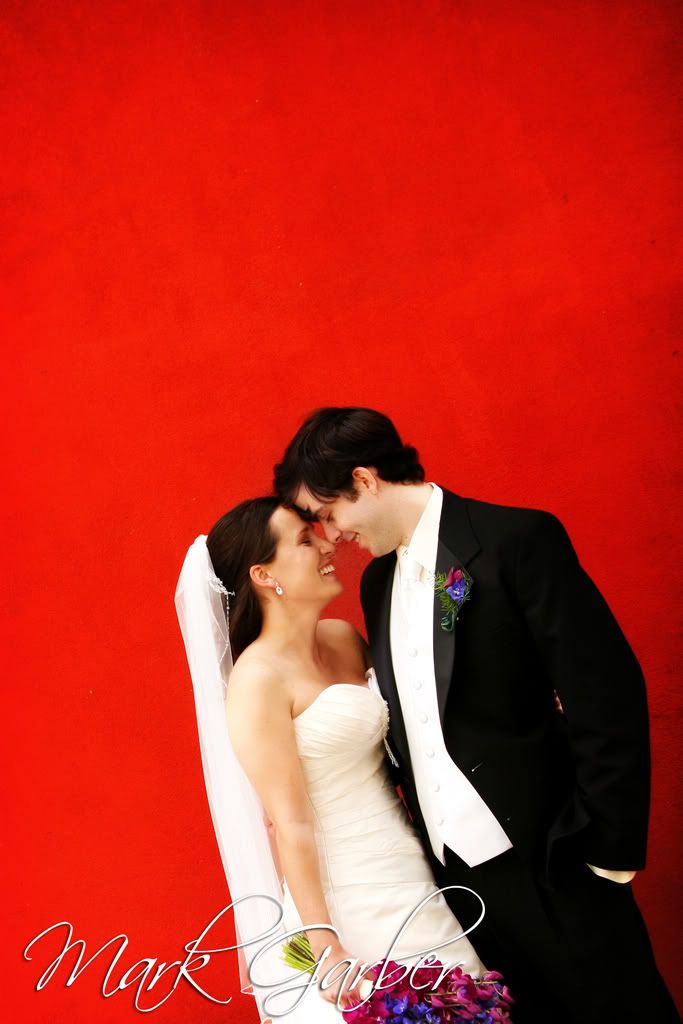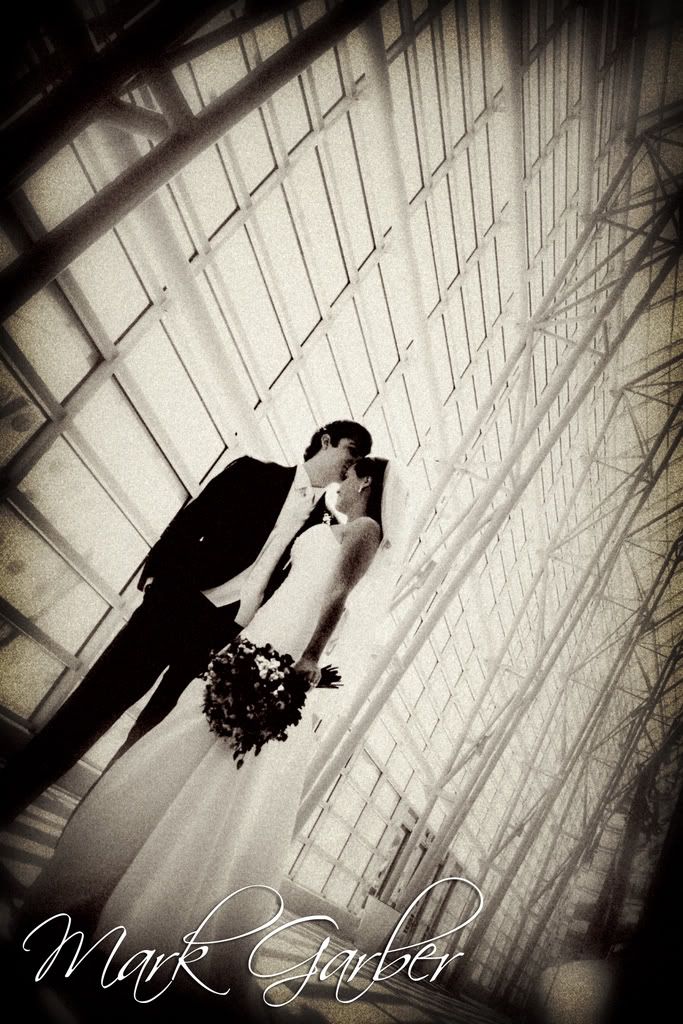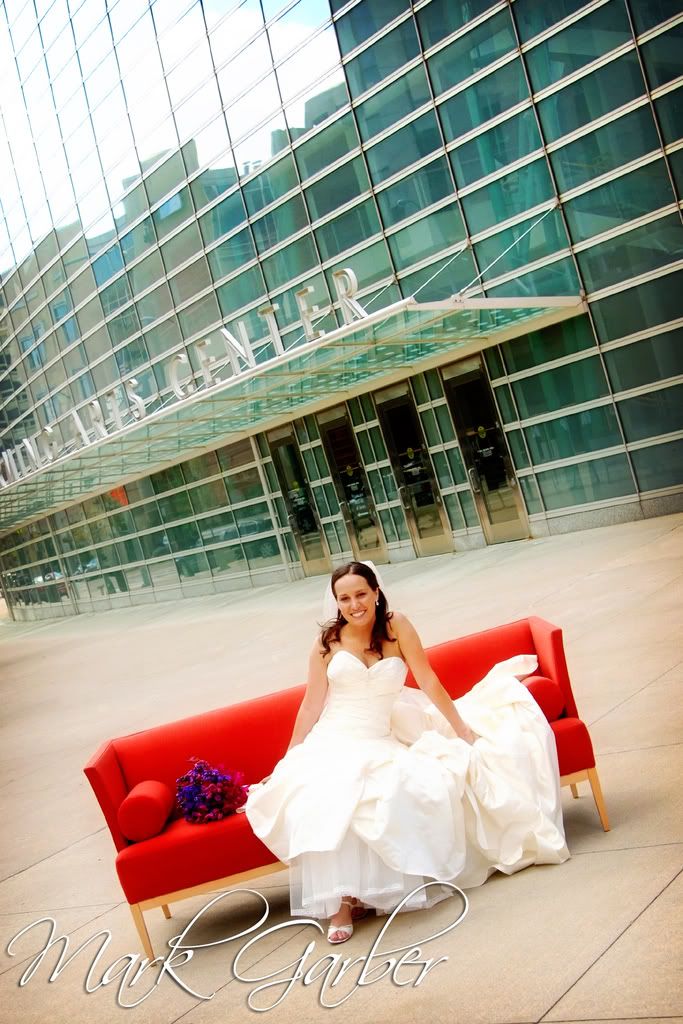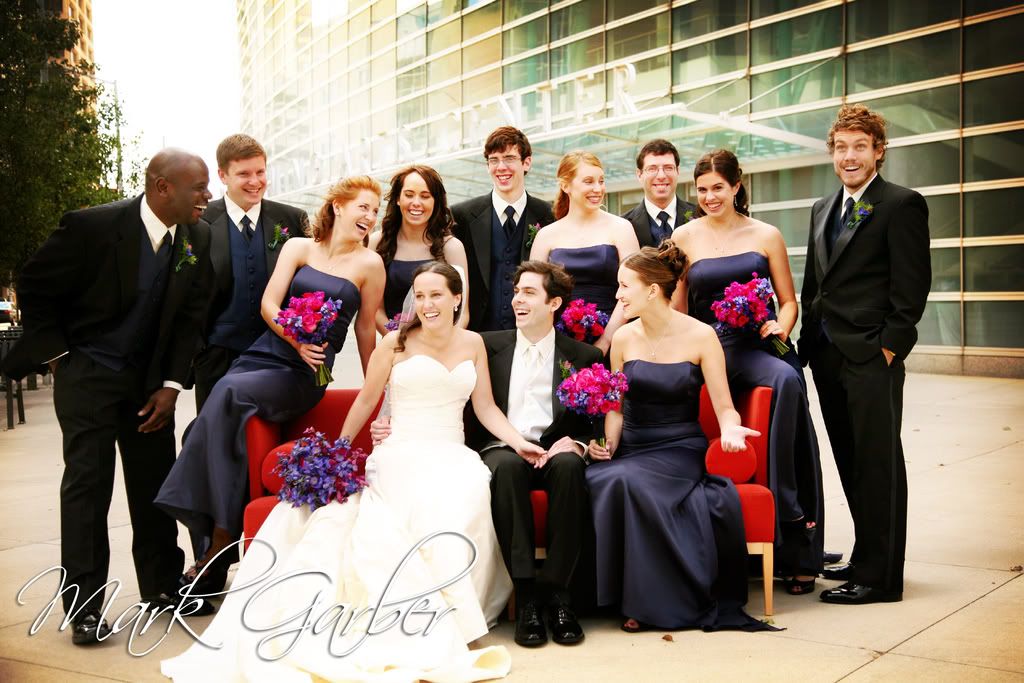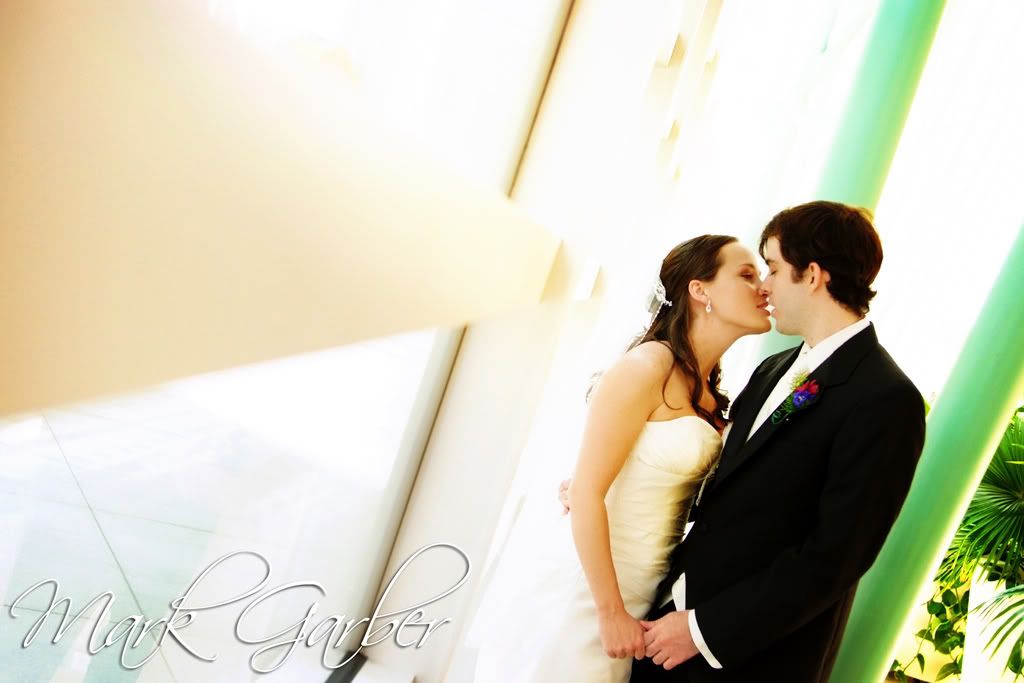 What a great time we had! The weather finally cooperated, the wedding party was fun, families were great, the Schuster was beautiful, and Elizabeth and John were amazing! We had a lot of fun strolling the streets of Dayton and using the Schuster as a backdrop for photos.
A lot of meaningful touches throughout the day made their day even more memorable. Elizabeth and John had their private meeting on the stage of the theatre, which couldn't be more gorgeous or romantic. They put a lot of thought into their ceremony music and had great readings, including one I had never heard before from The Velveteen Rabbit that was beautiful. A friend sang their first dance song, which was also very moving.
They had a very elegant navy color palette infused with rich jewel tones that was really eye catching. And of course, the atmosphere and service at the
Schuster
was awesome as always. Elizabeth, the event coordinator, took great care of everyone... like always!
Elizabeth and John also had THE BEST (let me repeat) THE BEST wedding band that we have ever heard! Elizabeth and John live in Chicago and I thought for sure that they brought the band down with them, but it turns out that they are right out of West Chester! Go figure! They had fourteen members and played everything from Madonna, B-52's, Dee Lite, Billy Idol and more! Check out "
Off the Hook
" for yourselves...Party On!