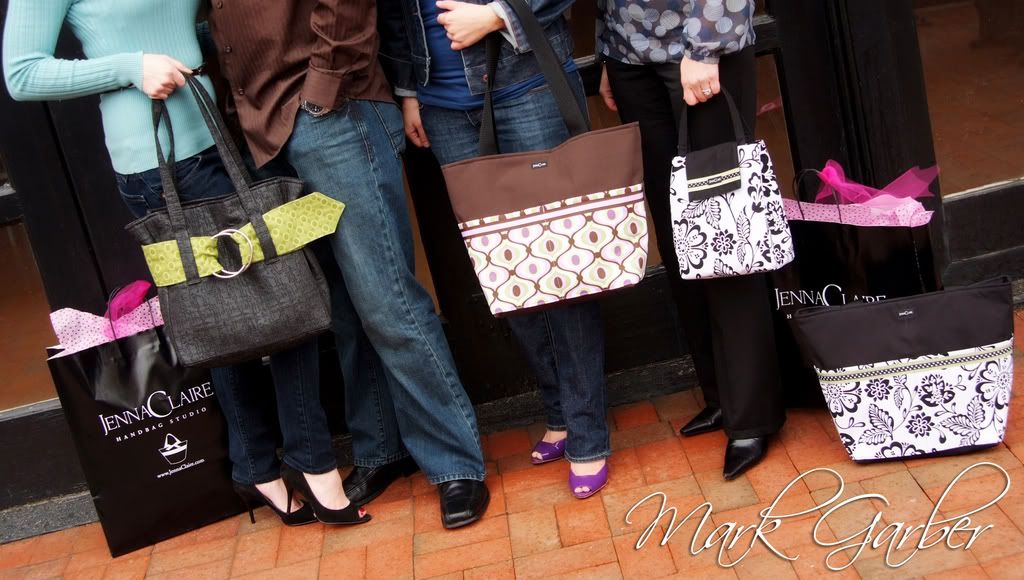 Jenna Claire Handbag Studio
is moving to The Greene! They are set to open with the new Von Maur store opening this Saturday. You can find her shop across from the Von Maur. In case you haven't stopped into Jenna Claire yet, what makes them so unique is that you can design your own handbags with a combination of styles and fabrics.
Jenna Claire also does purse parties and makes for a great 'girl's day out.' The totes or make-up bags would be great bridesmaid's gifts in your wedding colors. Charlie and I love our Jenna Claire diaper bag so it would make a great baby shower gift as well. Their gift certificates are perfect gifts for those who are hard to buy for! I can't even begin to tell you how many I've given.
Congrats on the new expansion Daina! We love what you do!