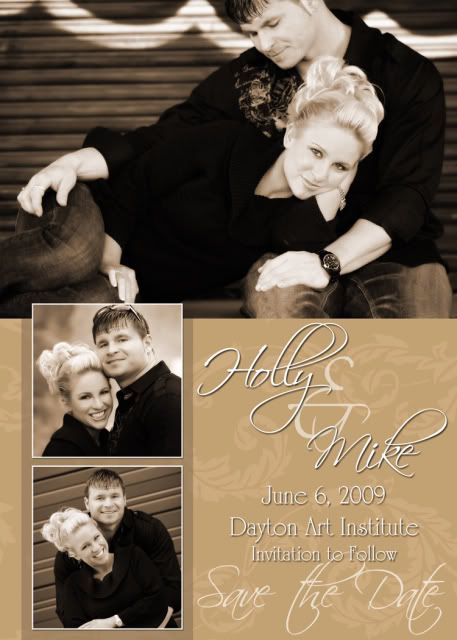 Front
Back
We've had an awesome time getting to know Holly and Mike and truly can't wait for the wedding! Their color scheme is beige and champagne with a hint of gold, which we tied into the color scheme of their save-the-date cards. We had them printed on pearlized paper for an extra 'glimmer' in keeping with their theme. I think they turned out great!
Congrats to such a wonderful couple!
PS. A little planning tip: I like putting a full image on the back of a 5x7 card because the recipient can then frame the card in a 5x7 frame. This gives guests a better keepsake!