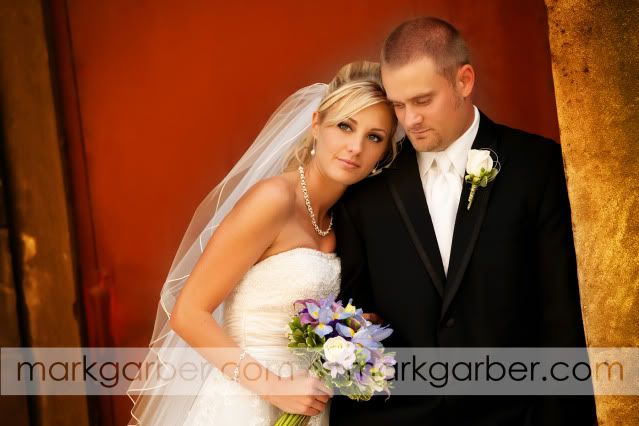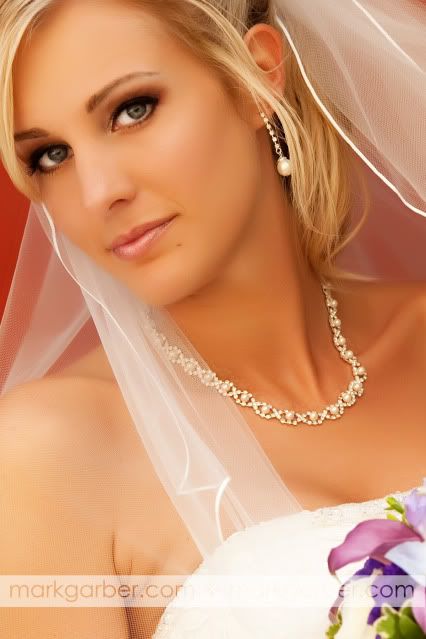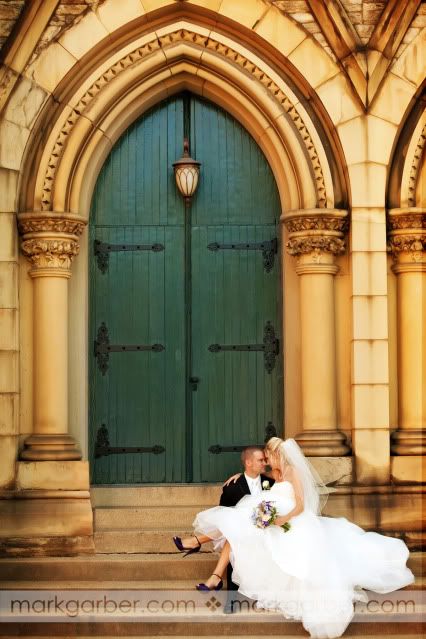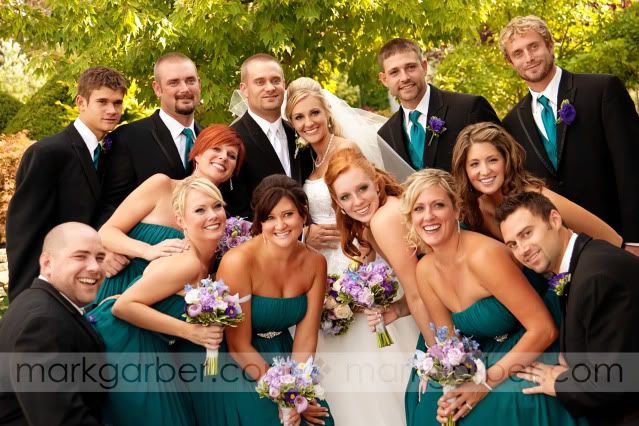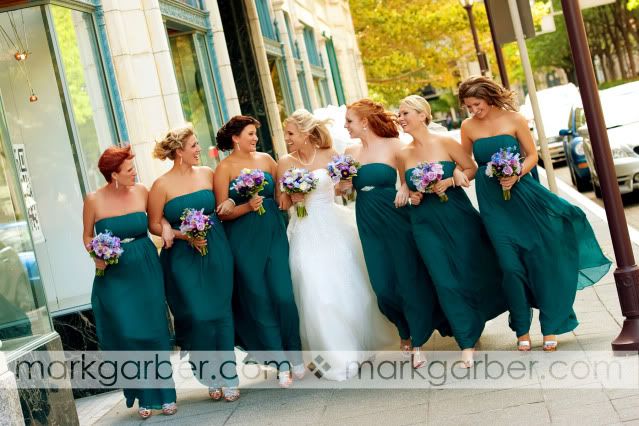 We had a lovely time this past Sunday with Chrissy and Stephen! We had a busy day starting at their hotel for getting ready photos, then Chrissy's reveal to Stephen at the Manor House and then picking up the wedding party for some urban shots downtown Cincy.
Chrissy had a fun color scheme based loosely on a Peacock feather of teal and eggplant. The teal dresses really looked great on all the girls, and of course we loved Chrissy's purple shoes. Chrissy and Stephen's friends and family are a close bunch and had us laughing all day. You'll have to check out how animated they were on the dance floor in the slide show.
Chrissy and Stephen are enjoying the sands on the Mayan Riviera for their honeymoon...which sounds scrumptious! Please feel free to leave messages for the newlyweds in the 'Comments' section below. Images will also be posted soon on Facebook so feel free to tag yourself in photos if you see yourself!
Check out of some of Chrissy and Stephen's great vendors:
Brideface, Poetic Cinema, Lisa's Cakes, Nina's Florist, MotorToys, Bridal and Formal, The Manor House, Party Pleasers