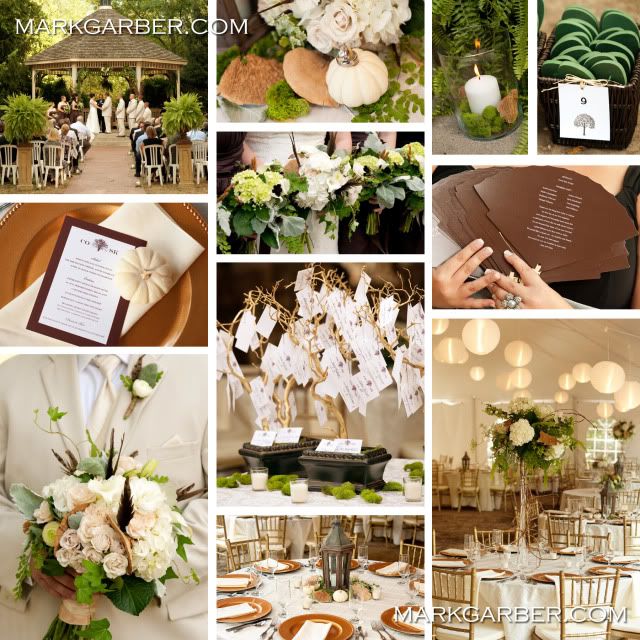 Each month we are featuring a wedding that stands out with lots of creative colors, details and ideas. Hopefully you'll find some design inspiration of your own!
Since October is usually associated with a fall color scheme we thought we would show you Sara & Chris' twist to a fall color palette. Instead of going with the usual orange, red, yellow and brown fall palette, they went for a more 'organic' look with white pumpkins, chocolate cosmos flowers, moss and greenery that had more of a gray tone to it by using plants like lamb's ear. They added a hint of gold for just the right amount of shimmer.
You can see more images from Sara and Chris' event as well as view their vendor list, by clicking on their full
wedding post
. Enjoy!
Next month we will feature Holly & Rockford's classic and elegant ivory and gold color scheme. Having such a classic color palette suits wedding year round, but can be especially elegant for winter weddings.