I think anyone in the wedding industry would readily tell you how happy and eager they are to see a bride do something fun and unique. Ron Padgett with Ron's Beehive is an event designer and florist who always has amazing ideas and says that every bride that enters his studio says, "I want something different." Yet after lots of planning sessions, they settle on the traditional. He calls it "three hours to beige." I keep telling him that would be an awesome book title.
Anyway, I digress...
Here enters Jennifer and Scott. A fun and easy going couple that made their wedding 100% theirs. We got some awesome images with Jennifer's "Who cares about a dress that I'll never wear again," attitude that allowed us to have some fun. So many little touches made their day unique right down to Jennifer's black french tip manicure and the Twinkie Bride and Groom cake toppers.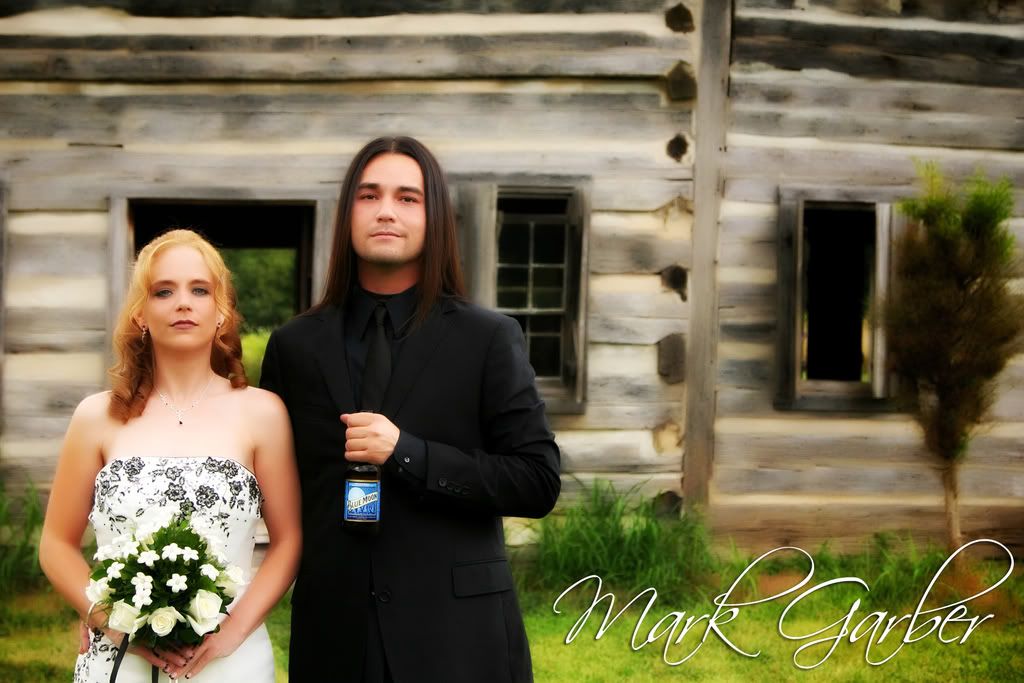 Our version of Grant Woods' "American Gothic"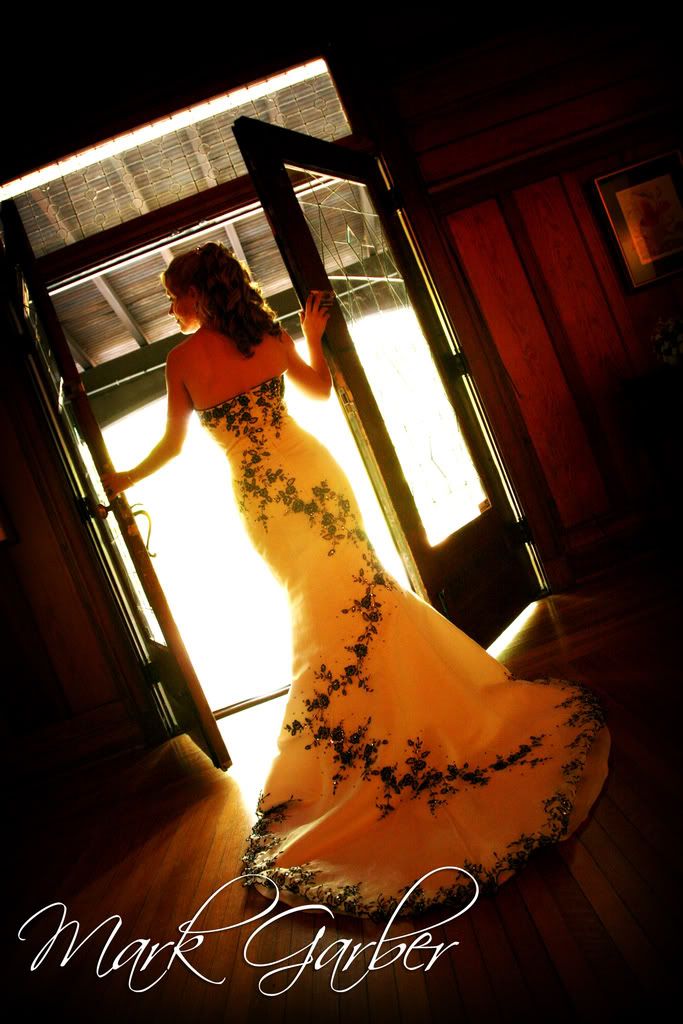 We also had fun doing a 'photo booth' with some of their outgoing guests and we included a few of our favorites.