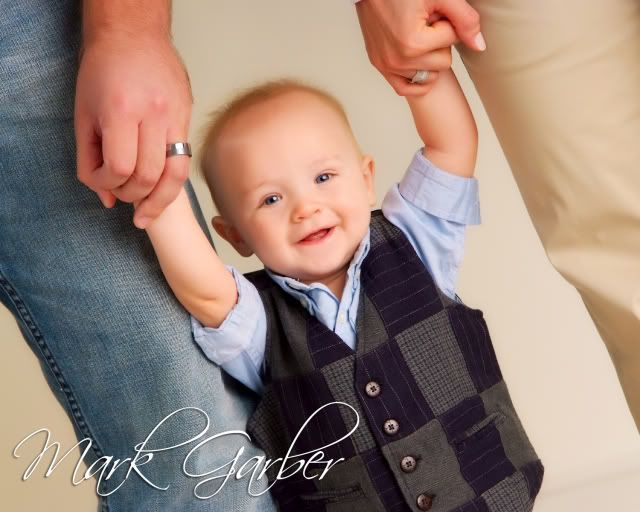 We did Jennifer and Sean wedding in fall of 2006 and now have the pleasure of meeting baby Nolan! Nolan couldn't be more adorable and literally giggled his way through his first session.
There is a lot of responsibility and trust placed in us when we photograph a couple's wedding and other great milestones in their lives. We get a little sentimental watching our client's lives evolve and are always thankful to be included.
PS. We have so many 'bridal babies' that we are thinking of running a contest to see who can match all the babies to the correct parents. Whayda think?