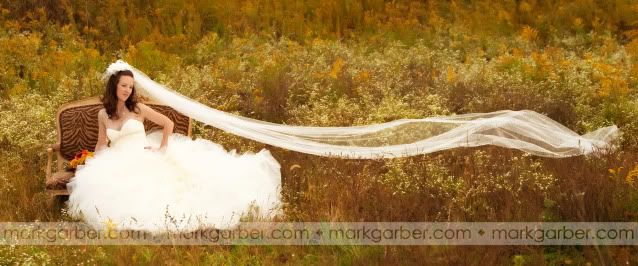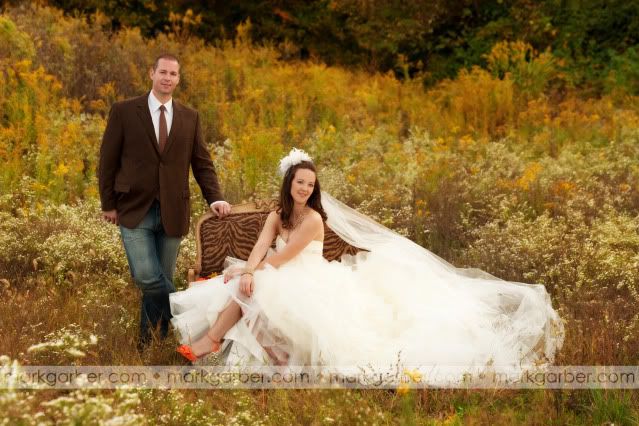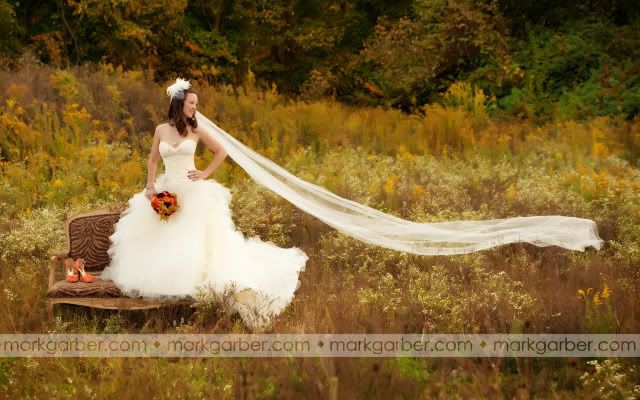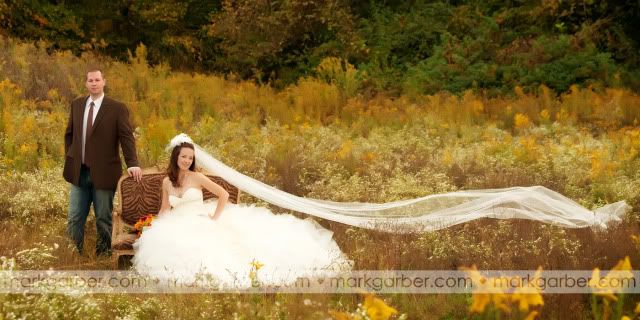 Don't you just hate that you only get to wear that gorgeous bridal gown one time? It seems like such a pity to take the most exensive article of cothing you've ever owned and box it up never to be seen again after just wearing it once.
Doing a Bridal Session after the wedding is a fun way to enjoy the dress just a little bit longer. It is also the perfect opportunity to shake things up a little. By changing your accessories, the groom's attire or photographic backgrounds you can get an entirely new feel to your images. The best part is that you are also no longer so worried about getting the dress dirty either.
Kristen decided to do a Bridal Session the week before she was to have her dress cleaned and preserved. They are then going to use these images to decorate their newly decorated home office. You can see their actual wedding day photos here.