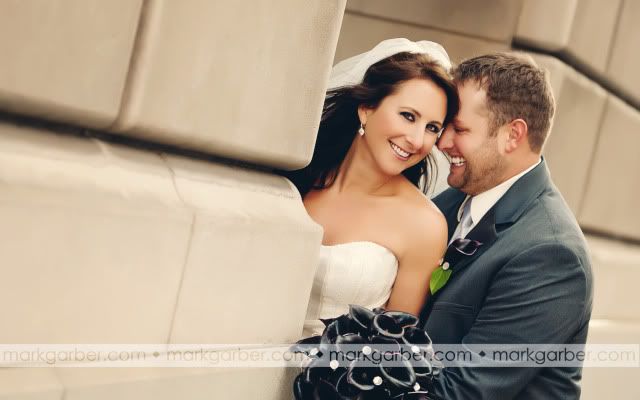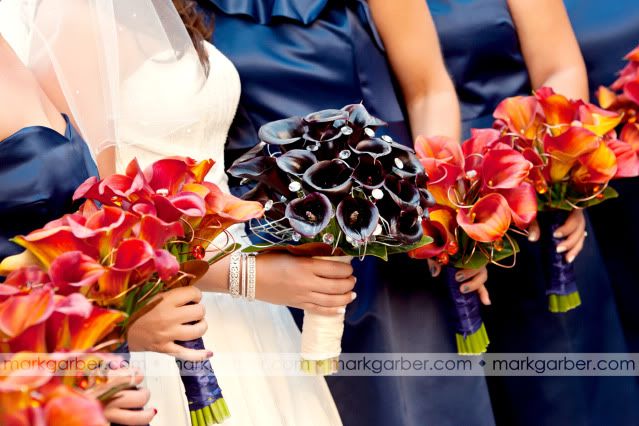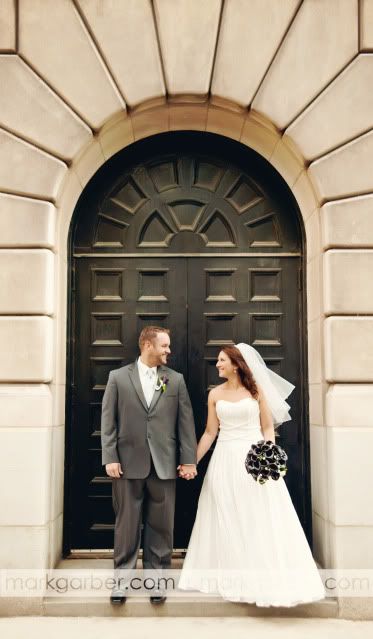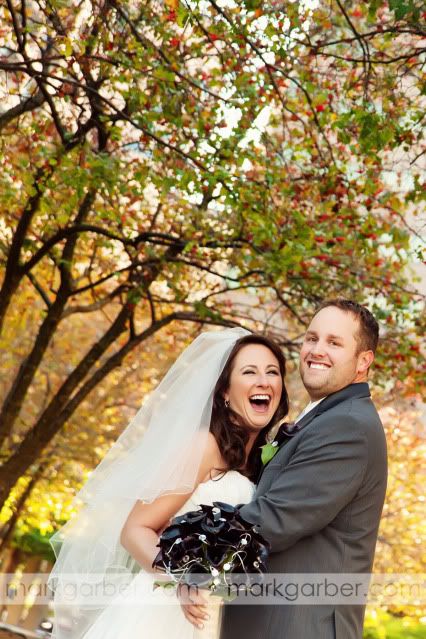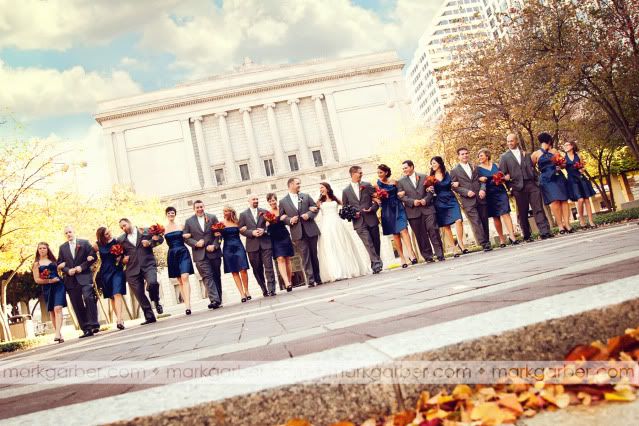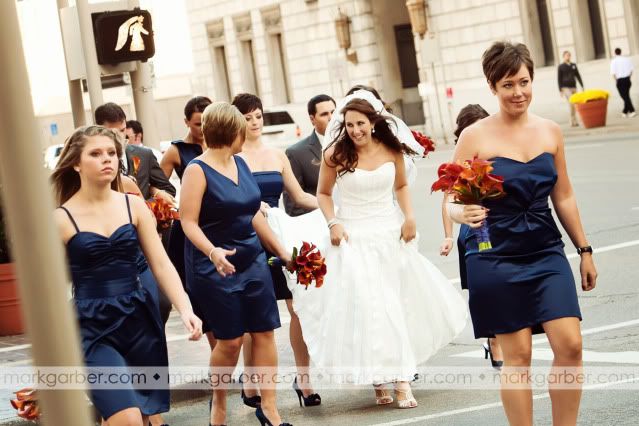 When Erin first met with us nearly a year ago to discuss Erin and John's wedding, she told us that she used to drive past our studio and look in the windows and say to herself, "Mark is going to photograph my wedding someday." We are thrilled that she felt that way
because
we couldn't have asked for a more sweet, kind and fun couple to work with than Erin and John.
They had planned a 'city chic' event at the
Westin
in downtown Cincinnati and their theme was delivered perfectly. The color palette of navy, copper and pewter looked lovely with the autumn colors and skyscrapers alike. Their ceremony had the backdrop of Fountain Square and guests danced the night away under the moonlight...thanks to Goodwin Lighting's creative lighting.
Erin, John and the wedding party braved the chilly autumn air so that we could use various spots around the city for their photos keeping with their 'city chic' vibe. We're so glad they did too
because
the images turned out beautifully. The shot of the wedding party walking has now become one of our new favorite images.
The heartfelt toasts, hugs and laughter make it very evident that Erin and John are surround by many friends and family that love them greatly. Erin and John are currently honeymooning in Hawaii, but feel free to leave them messages below in Comments. You can also see and tag more images on the studio's
Facebook
page. Congrats to the newlyweds!