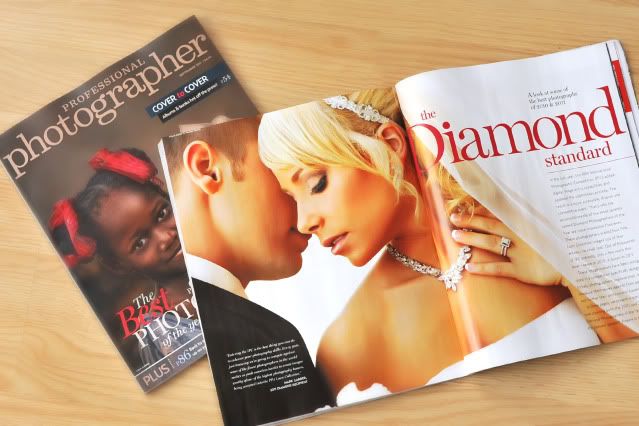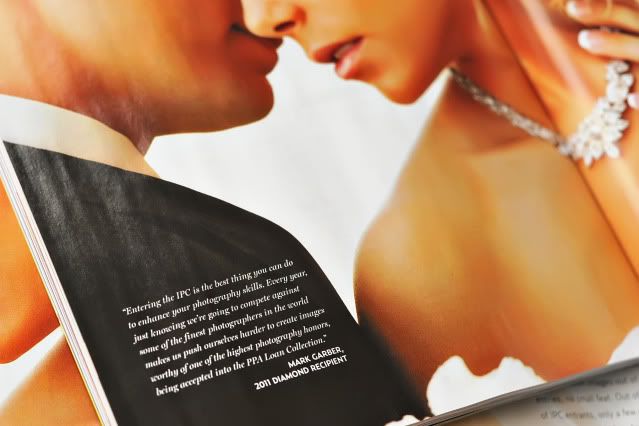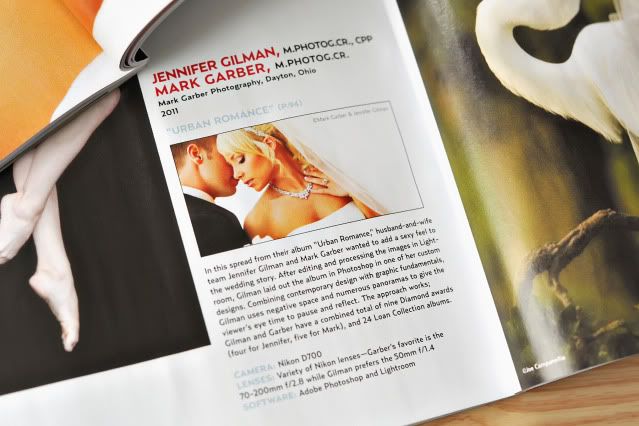 As part of our winning Diamond Level Photographers of the Year for 2011, we were featured in
Professional Photographers Magazine
. It's a challenge and a thrill to compete each year in the International Print Competition (
IPC
) with the Professional Photographers of America (
PPA
).
Out of the thousands of IPC entrants only a dozen achieved the Diamond Level Photographer of the Year award, by having all four of their entries both Merit and Loan. The greatest thrill for us is knowing that it is actual client work that has been judged by our peers. We aren't the type of photographers to go out and photograph sunsets or bowls of fruit. We want to submit work that is literally created in the heat of the moment for our clients.
In the last few years, we've become known for wedding album entries. Instead of being critiqued on a single image from an event, we feel it is important to be judged on the whole body of work or story of a wedding. For us it is the ultimate test, to be creative, professional, consistent and meticulous not just for one shot, but for a whole day or thousands of shots.
It's a thrill to arrive at each of our clients weddings and tell ourselves, "Today is the day. Today we will get our next winning album." We believe that all of our work is a self portrait, and as artists, we want to be remembered for a complete body of work. Entering print competition keeps us constantly striving to be better than we were yesterday, and to never let good enough be good enough.
To see more imagery from the four weddings that were submitted into the Loan Collection. Click on the links below.
Julie and Christian
Abby and Brian
Logan and Jonathan
Amy and Gary