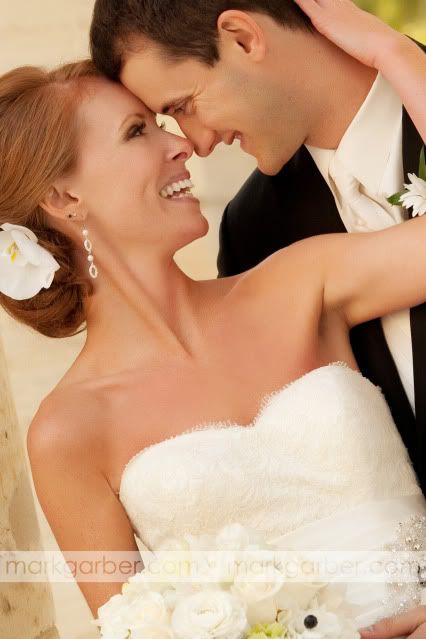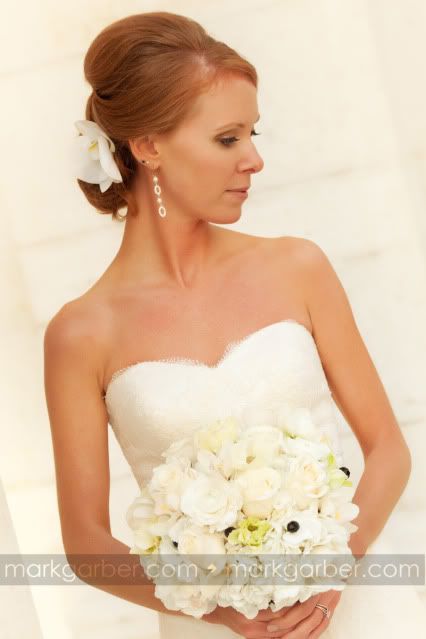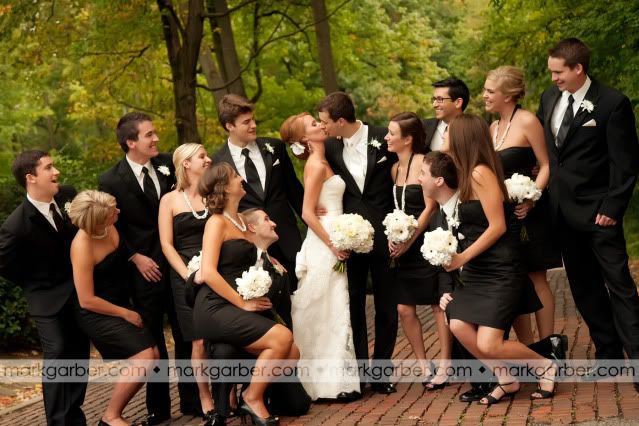 Jessica and Ian had a chilly Fall day for their wedding, but they made the best of it and didn't let it slow them down. Jessica and her bridesmaids were especially good troopers enduring the cold weather as we photographed around Dayton. Looking at the photographs you would never guess that in between shots the girls were trying to wrap themselves up in any layers they could.
Jessica was a classically elegant bride and her black and white color palette couldn't be more timeless. I loved the black beads added to the white bouquets adding a hint of sparkle and drama. Sort of reminded me of one of my favorite wedding flowers the white Anemones. Adding their own twist to the wedding cake, Jessica and Ian decided to serve Killer Brownies from Dorothy Lane instead of cake. I saw a lot of brownies on people's dessert plates so I'm going to guess that those were a big hit ;)
We had a great time with Jessica and Ian and all their family and friends. Feel free to leave well wishes for Jessica and Ian in the Comments section below. You can also see and tag more images on the studio's Facebook page. Congrats and Aloha to the happy couple!
Check out some of Jessica and Ian's great wedding vendors: Dayton Marriott, Party Pleasers DJ, The Fowerman, Dorothy Lane Market, Prime Time Party Rental