I was searching the Internet for Carnation centerpiece ideas for my cousin's wedding and somehow found my own wedding on an event planner's
site
out of Orange County. (No wonder I can't get anything done when I'm on the web...I start looking for one thing and end up somewhere completely different.)
It really is a small world on the web. I guess I'm flattered that they liked my wedding decor, but a little shocked to see it on someone's site. Of course there was no photo credit, so I guess that's one more reason why I need to watermark my images more. My own photos of my own wedding were poached. Oh well!
Anyway...back to the Carnations! When I say Carnations most people make a visible sign of disgust, but look at how low-budget Carnations can have very high-end results! By packing them in tight and using creative displays, the lowly Carnation looks amazing, and very similar to the rose centerpieces that I mixed in!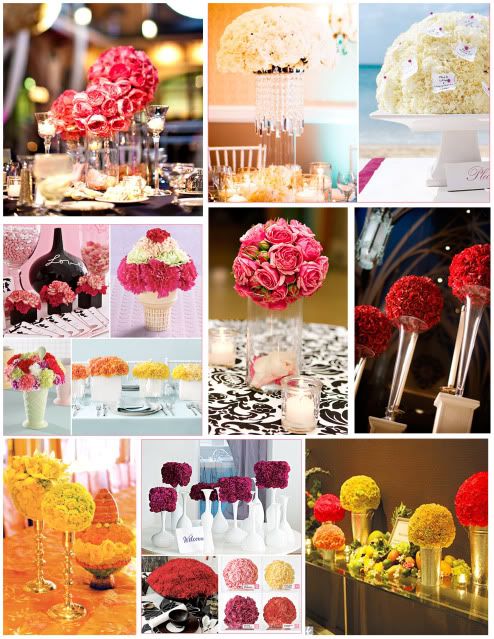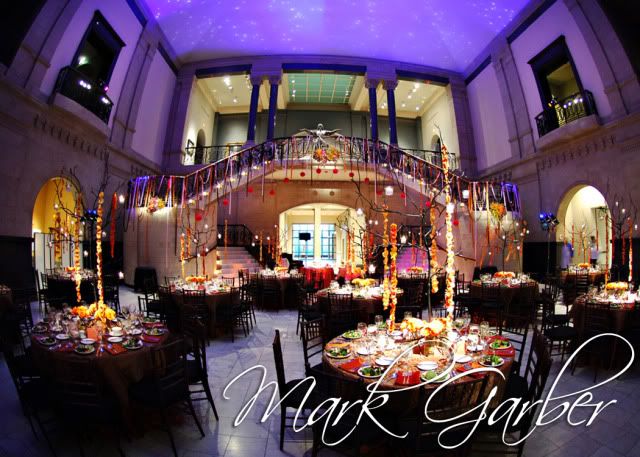 This was a wedding that Ron's Beehive in Covington designed. The rose petal centerpieces were accented with the balls of carnations hanging off the staircase. Carnations can be dyed to match any wedding color, which makes them even more versatile. Just a thought...