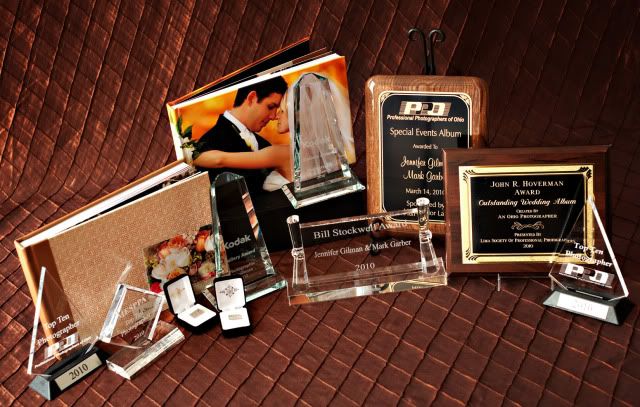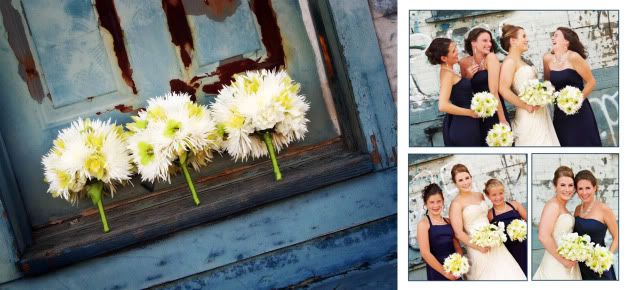 Last week was the Mid-East States Professional Photographers (
MESPPA
) Convention and the Professional Photographers of Ohio (
PPO
) State Convention. We entered four wedding albums (the max number of entries possible) for the print and album judging.
PPA
(Professional Photographers of America)
affiliated
judges were flown in from all over the country to judge this
competition
.
We are happy to say that all four of our entries merited. We were then also lucky enough to
receive
2
Kodak Gallery Awards
, Outstanding Wedding Album in the Region, Top Special Events Album, the Bill
Stockwell
Award for Top Album in Ohio, Mid-East States Top Ten Photographers of the Year and Ohio Top Ten Photographers of the Year. These same entries will then be submitted to the International Print Judging held by the
PPA
in Atlanta in July.
A special thank you to our wonderful clients who really are the ones to make all of this possible. They place so faith in us and allow us to capture their special day. It truly is a collaboration between us and our couples to get such great photographs. We are very thankful and humbled to work with such wonderful couples on such a momentous occasion!
To see more of the images from these weddings, click on their names appearing in the order from top to bottom:
Moira and Quentin
,
Andrea and Patrick
,
Abby and Wes
,
Brittany and Josh
.