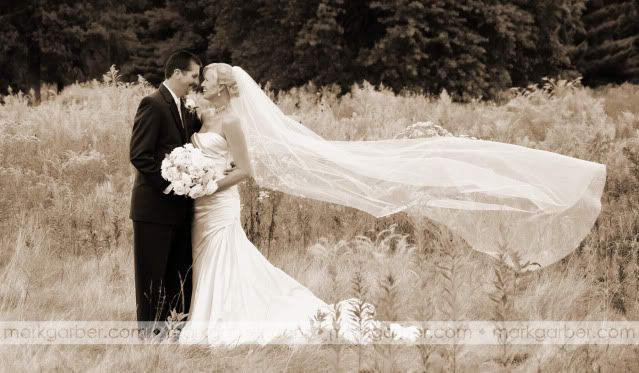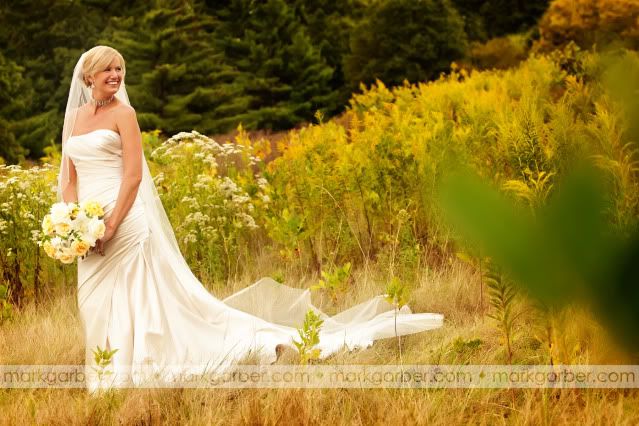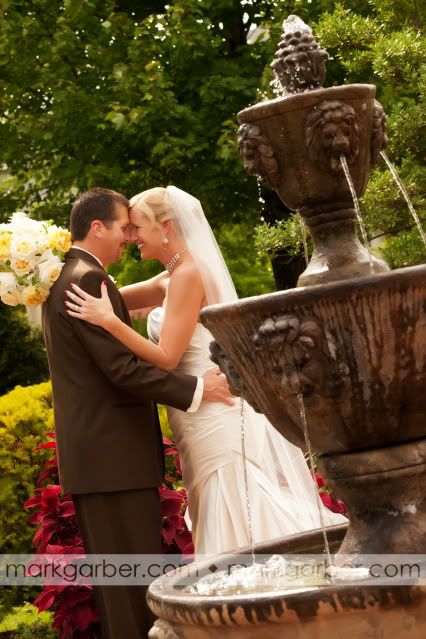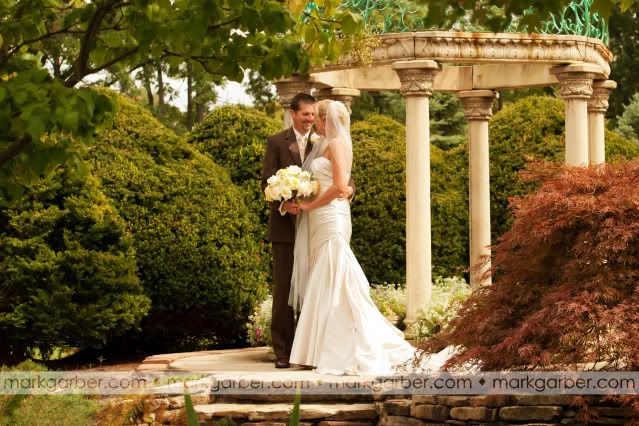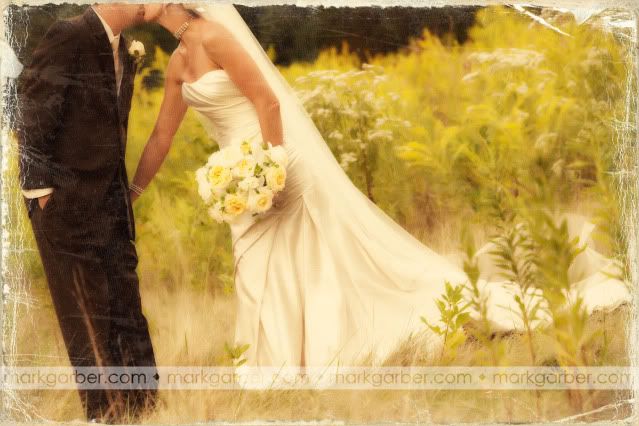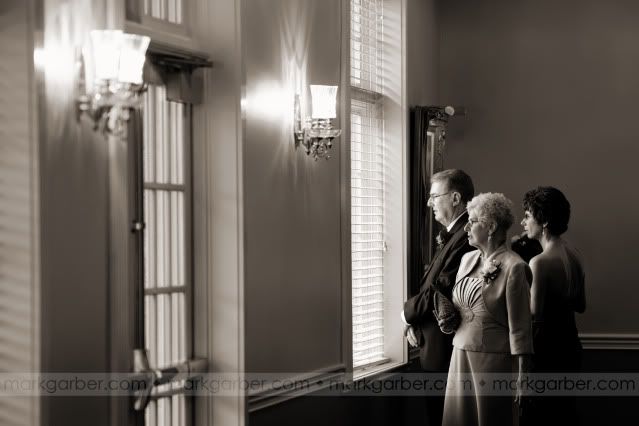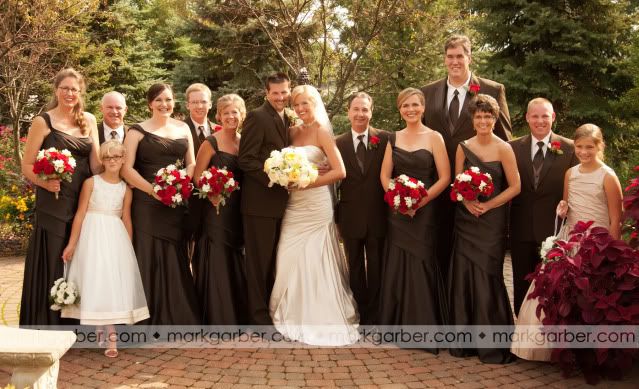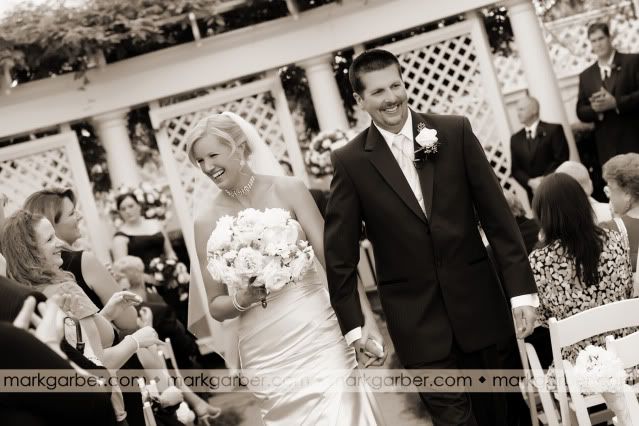 Beverly and Dale are a super sweet couple, and the moment you meet them you know that they are meant to be together. In fact, Dale was so anxious to propose to Beverly that he first popped the question in a butcher shop, and Beverly said, "No, because I don't want this to be our engagement story." Later that weekend in a more romantic spot, Dale re-asked the question and got the "Yes!"
The two planned their dream wedding together with lots of beautiful details. Their color scheme of deep reds, gold and brown looked perfect for a fall wedding. The ceremony was very touching and had all the guests crying and laughing right along with Dale and Beverly. The day provided for many inspiration photographic moments too. I just love the sepia image above of Dale's family sneaking a peak at the ceremony before they started their walk down the isle. The image of Beverly and her Mom holding the bouquet with her Father's photograph is also touching.
The wedding party consisted of family members and very close long term friendships. It was fun getting to hear about all the fun stories that they have all compiled together. It's very evident that Beverly and Dale have many very special people in their lives! Feel free to leave messages for the newlyweds below or see and tag more images on the studio's Facebook page. Happy Honeymooning and Congrats!
Check out some of Beverly and Dale's great wedding vendors: Manor House, Your Personal Florist, Butterfly Productions Video, JD Hughes Entertainment