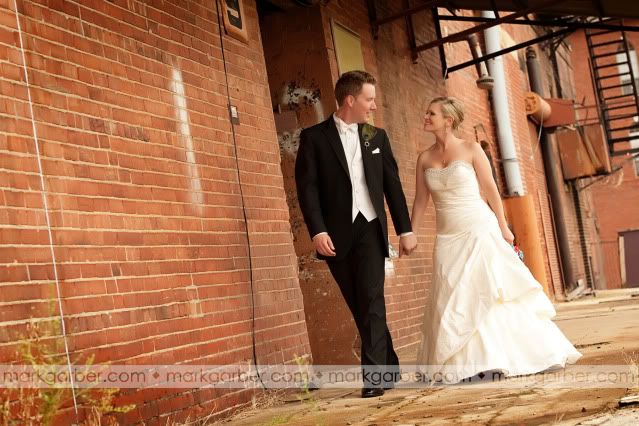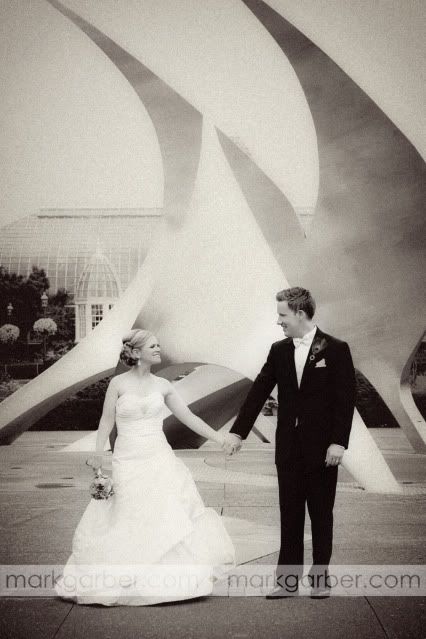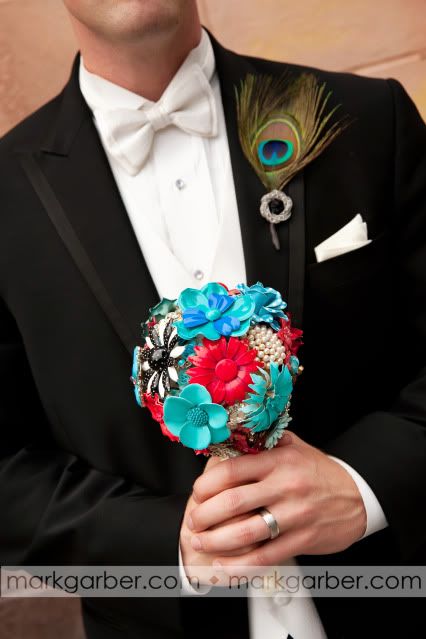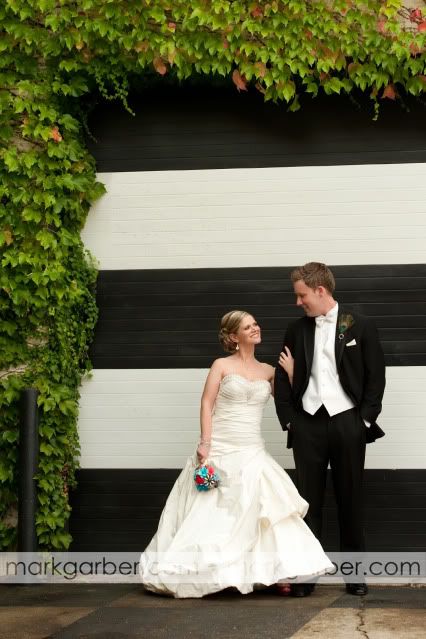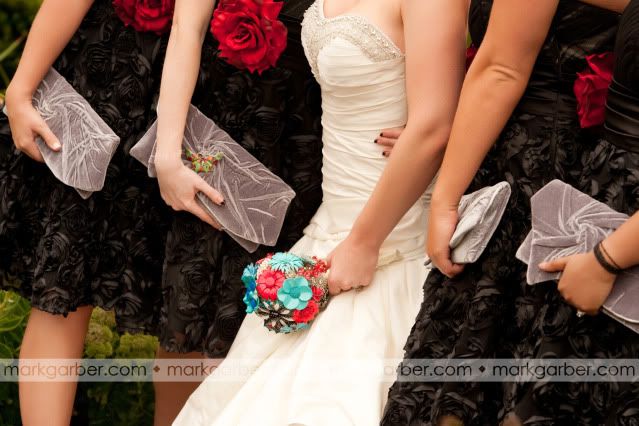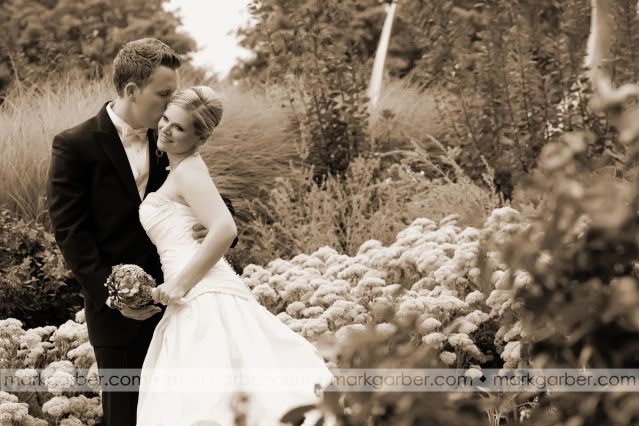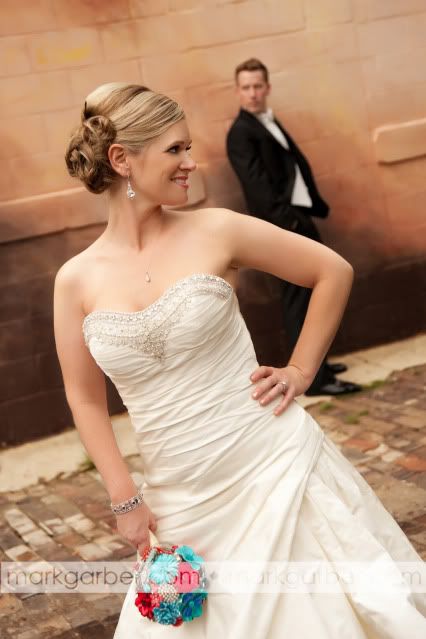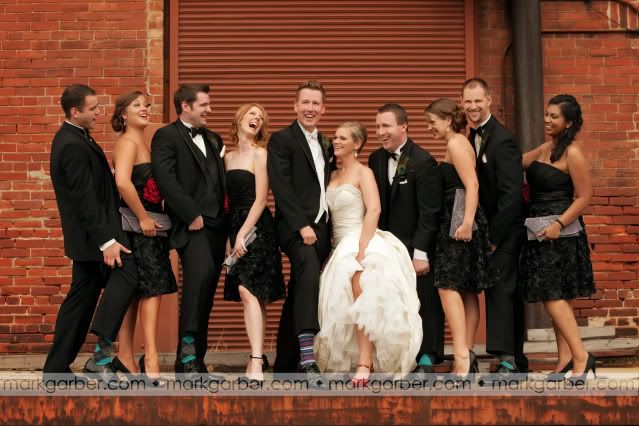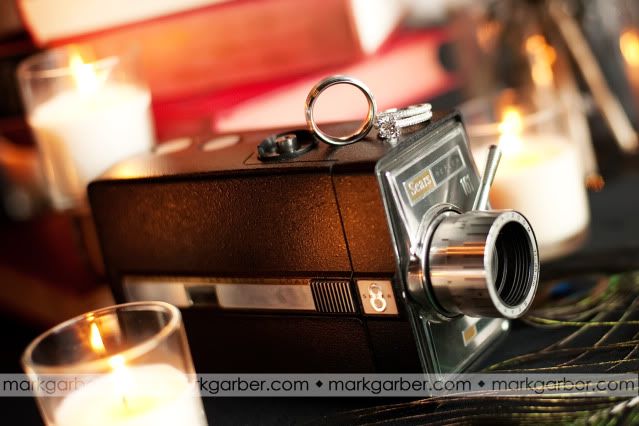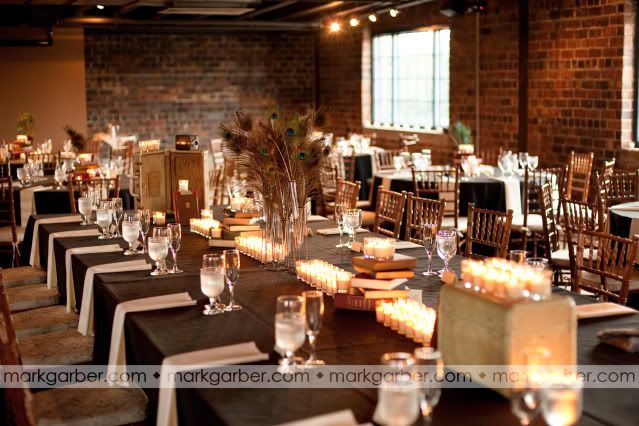 Shannon and Jeff planned a beautiful vintage inspired wedding with lots of wonderful details. What they hadn't planned on was the rain that came last Sunday; however, we lucked out and managed to dodge the rain showers just long enough to get photographs done outdoors. The moment we stepped inside for cocktail hour it started to pour. Talk about timing!
The wedding was held in the beautiful chapel of Jeff's former catholic high school. The priest was visiting from Ireland. With the gothic architecture of the chapel and the priest's wonderful accent, the ceremony had a very old world feeling to it. Shannon and Jeff also added many unique and thoughtful touches to their event. Shannon's bouquet was made of vintage broaches, pins and costume jewelry. Many of the broaches were from family members and had a lot of sentimental value. The bridesmaids wore dresses from White House Black Market and carried clutches instead of floral bouquets. The groomsmen all had boutonnieres made of peacock feathers and whimsical socks.
The reception was decorated with collectibles, books and other fun items that Shannon and Jeff had scouted for. Shannon has a love of fine cuisine and they carefully selected the menu for the different themed food stations. The Loft at Smith Brother's was the perfect spot to host their event. The exposed beams and brick walls complimented the vintage decor perfectly.
We had a wonderful time with all of Shannon and Jeff's friends and family and its evident that they are surrounded by love! Shannon and Jeff are now honeymooning in Italy....so jealous! Feel free to leave well wishes for the newlyweds below in Comments. You can also see more images on the studio's Facebook page as well. We'll have their slide show posted later this evening so be sure to check back. Congratulazioni!