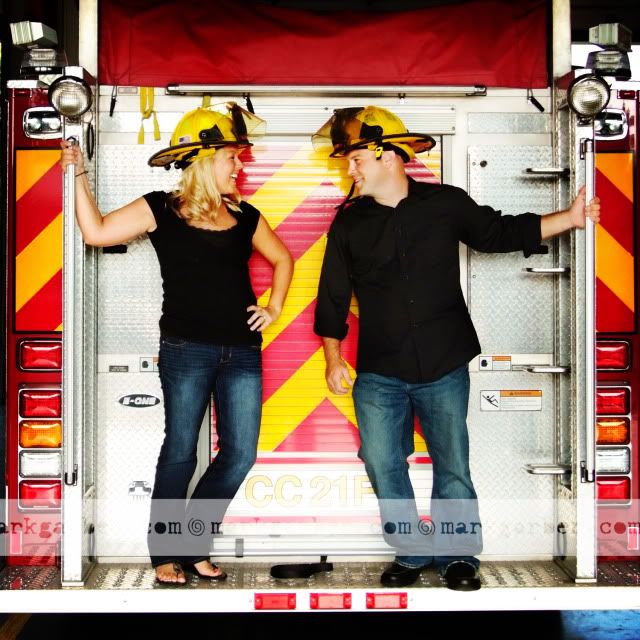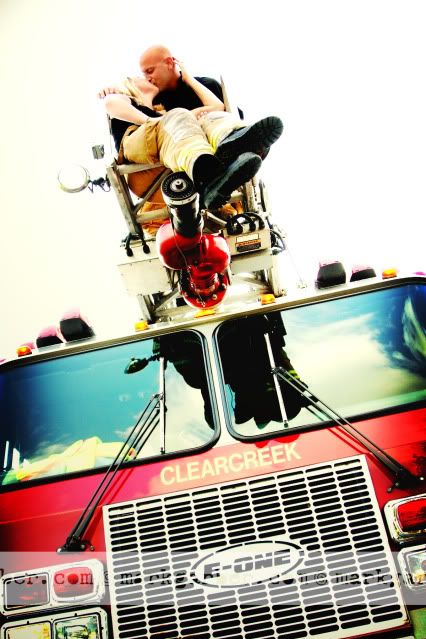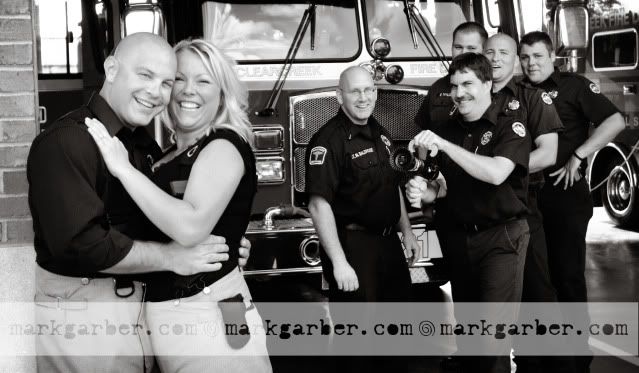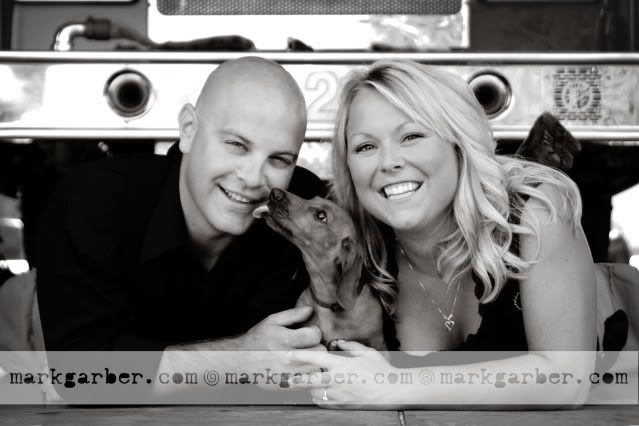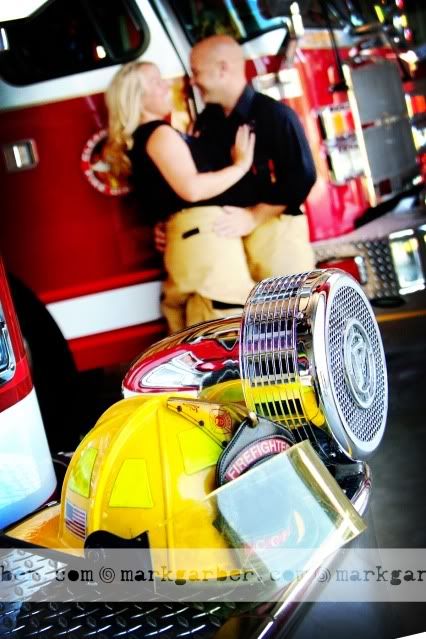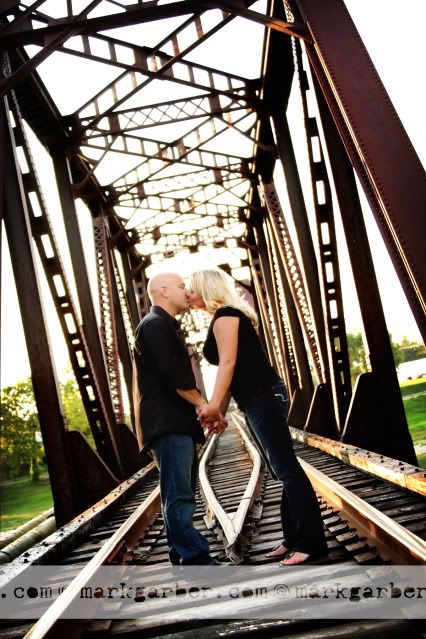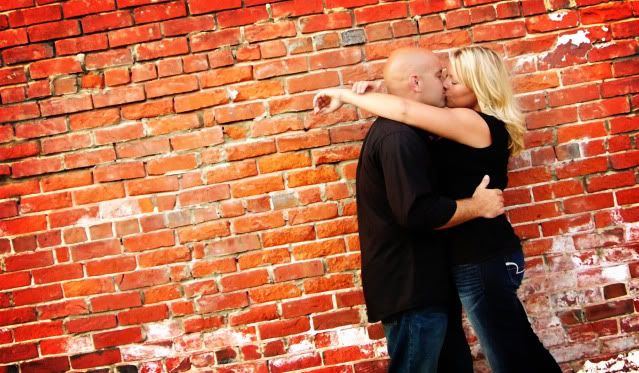 We are longtime supporters of our military and rescue workers, and are thrilled to be photographing Kristen and Doug's wedding. Doug is a fireman that works out of Mason and Kristen is an EMT in Clearcreek so for their engagement session we decided to meet at the fire station.
We had lots of fun and even got their dog, Cody, in a few shots...I like the one of him sneaking Doug a kiss. It was fun to work at the firehouse and the other guys working that night were good sports about it too. I think the one of them pointing the fire hose at them says it all...they probably haven't seen that much PDA at the firehouse before!
Thanks guys for being so much fun and we certainly can't wait for the wedding!