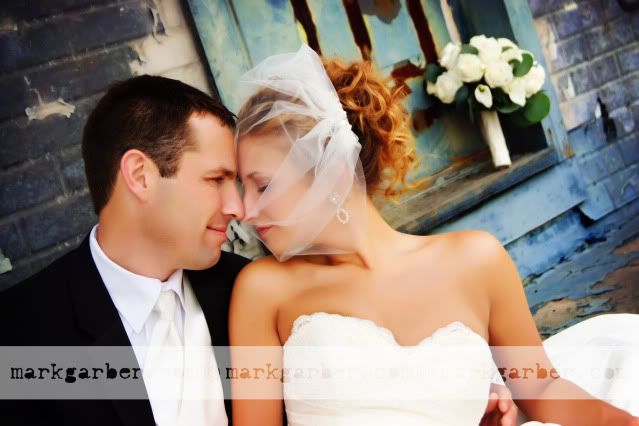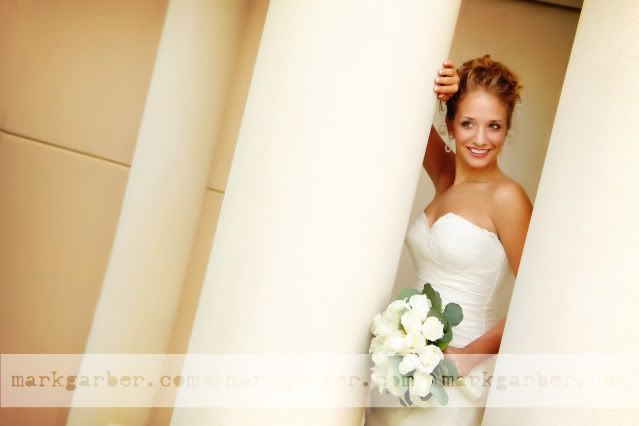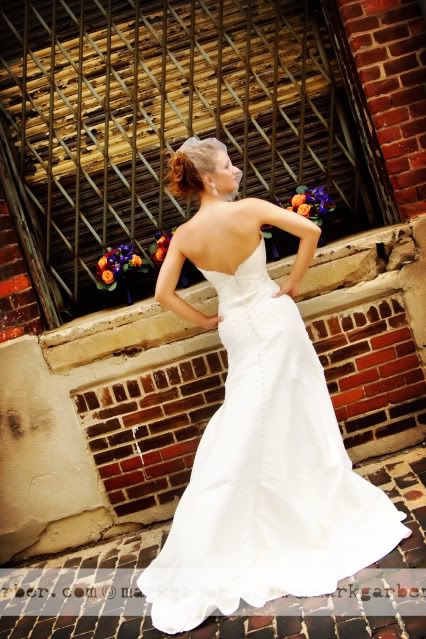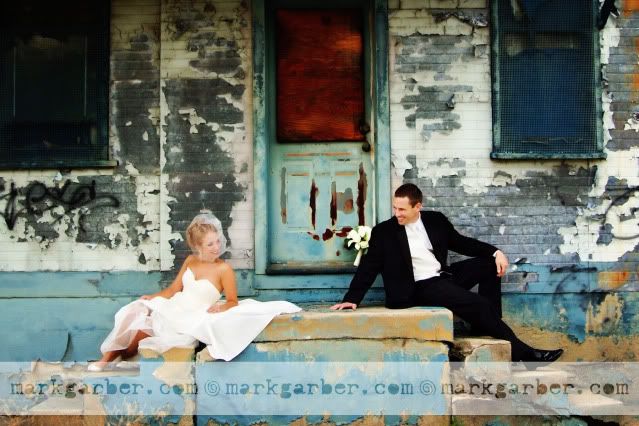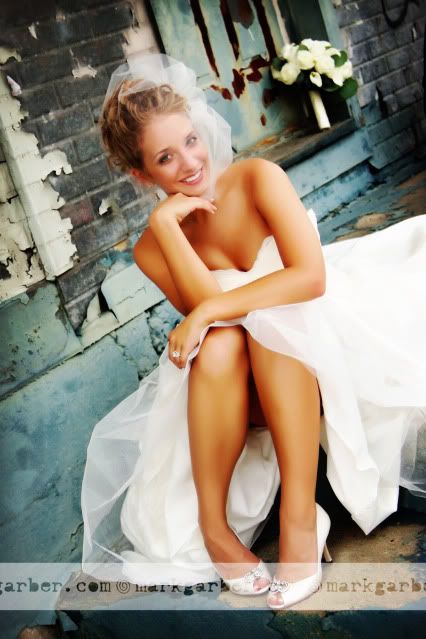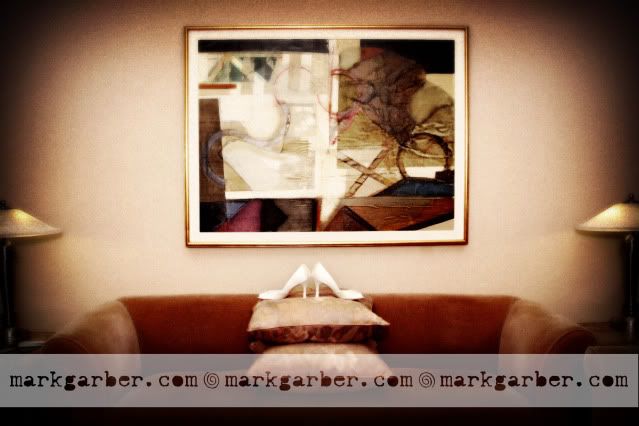 So the hot weather finally caught up with us in Saturday, but no one let it slow them down. We had a great time with Stacey and Chad and felt like we were part of the family. Such a wonderful group of family and friends!
Stacey incorporated many of my favorite wedding concepts and vendors. She had a gorgeous dress, awesome shoes and amazing handmade accessories, including the blusher veil....a true fav here! It's kinda funny that we like the two extremes with veils...either the cathedral (floor length) or the blusher. Both are very fun to play with! The shoe shot is for Stacey, who fell in love with the Benjamin Adams shoes with Swarovski crystals. A shoe that devine should be on a pedestal...its a girl thing for sure!
Not only were we at CCN...the best country club in Dayton, but also at some urban areas and Chad's fire station. Talk about lots of cool backdrops to play with! We had such a great day that the eleven hours we were with them just flew by...which says a lot, especially with the extreme heat and humidity. By the way, sweetest father-daughter dance ever! We have a soft spot for daddies and their girls.
Enjoy Jamaica...and the rum punch! Feel free to leave messages for the newlyweds below! Congrats!
A Special Thank You to Stacey and Chad's great wedding team!
Cakes by Jerri Deeter